Can you believe that we are half-way through the year!?! Time passes quickly, and now is the best time to make your Travel Dreams come true! Only a year ago, our lives changed forever. The pause was imposed to life as we knew it ~ we learned how to PIVOT ~ we learned how to ADJUST & REALIGN ~ we learned how to REINVENT ourselves / our lives! And here we are – July 1st!
The reboot of travel is alive & robust! I and my team have had the pleasure and privilege to continue to travel during this past year, and these experiences have allowed us to best understand new protocols so that I/my team can assist our clients to best navigate their Celebra-cation™ experiences.
Most recently, just a few brief weeks ago, we were immersed in the intense, cultural beauty of ST. LUCIA. The landscape of this magical island is as diverse as her heritage. No two parts of the island are alike! Saint Lucian Nobel Laureate, Sir Derek Alcott once said, "Visual surprise is natural in the Caribbean; it comes with the landscape." When you travel to any Caribbean Island, you expect sun, sea, and sand. BUT St. Lucia's transcendent natural wonders will transport your mind, body, and spirit. Here – you have the opportunity to experience the adventure of a lifetime. LET HER INSPIRE YOU!
Every destination is opening for tourism in different ways. As a travel pro, we make it our business to know all the details so that your Celebra-cation™ is seamless! Partnerships/Relationships is the essence of all that we do, and it matters!
Travel Concepts invites you to travel with us! We have designed 2 Group Travel Experiences that will allow our customers to join and take advantage of the exclusive savings! You can mingle with others within our exclusive group or you can 'do you' away from the group – the best part, YOU and your PEEPS can escape, enjoy and know we will manage all of the details! More information about our Vaccination Celebra-cation™ in October this year AND Spring Break/March Madness in March 2022 included in this Newsletter and on our website! You know you want to go – give yourself the permission to simply DO IT!
Remember, there is always something to celebrate – and we remain grateful to have served clients globally for over 25 years!
Cheers & sending our warmest regards ~ Denise & Ashley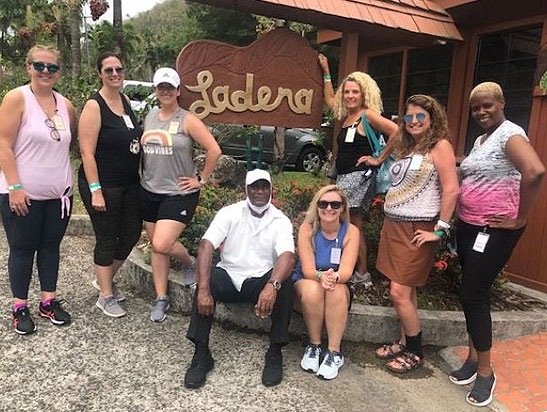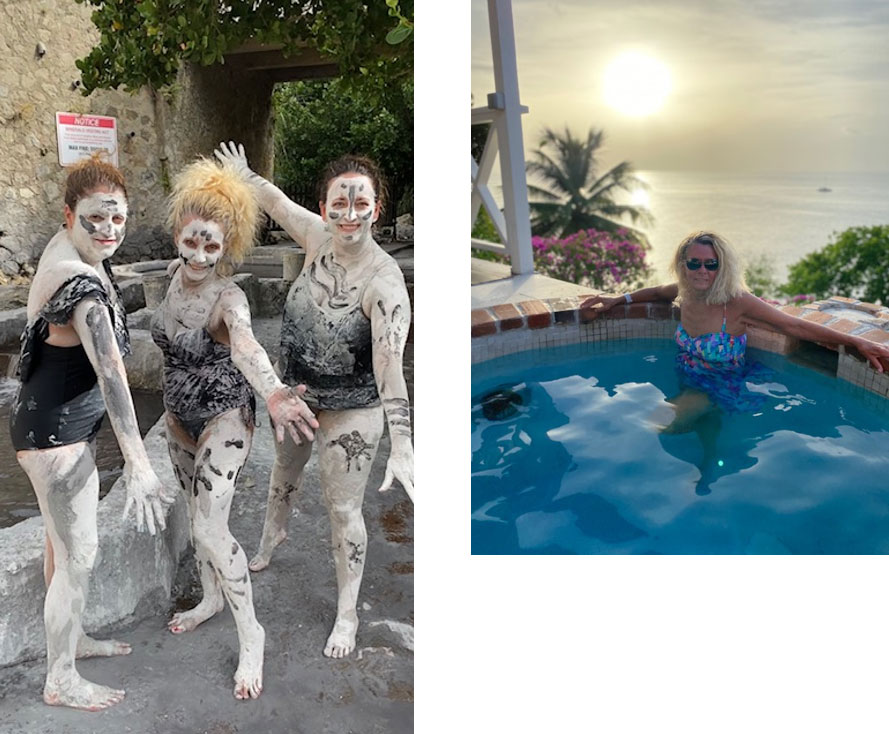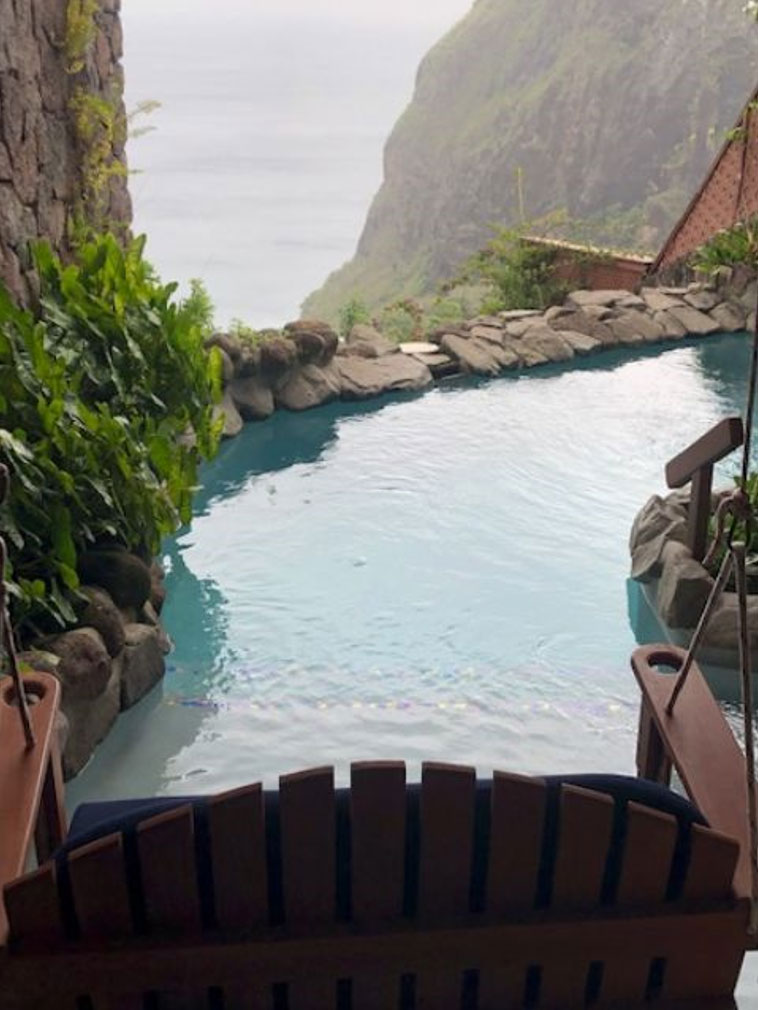 ---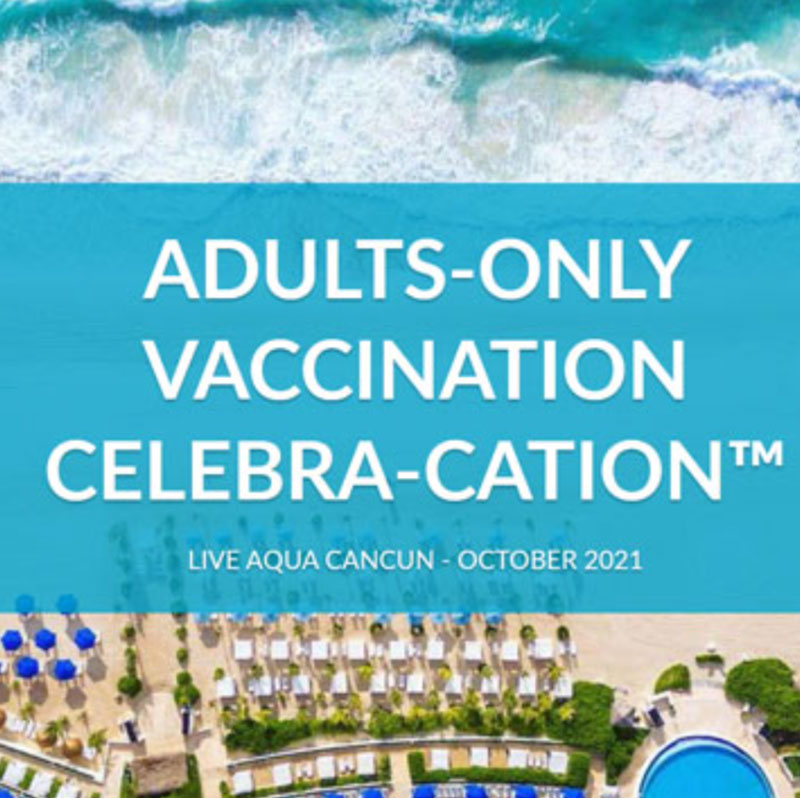 WHO'S READY FOR A FABULOUS 5-STAR, ADULTS, ALL-INCLUSIVE CELEBRA-CATION?!?
Our travel agency is hosting this first (but not the last) Cancun Getaway at LIVE AQUA CANCUN this October! Not too late to join me and some of our team, taking advantage of the incredible $400+ savings per person, lower than what you could find anywhere. Why??? Because we have contracted amazing group rates, sprinkled some extra fun experience, and secured an assortment of room types. This 5-star oasis is located ON THE BEACH in the heart of the vibrant Cancun hotel zone — powdery sand beach, numerous pools, swim up bars, 24/7 room service, delish culinary options, top shelf adult beverages and super amazing service!
Grab your honey, BFF, Mom, Sisters, Co-workers or simply give yourself the permission to do it! It all begins October 14 – whether it's a 3 day getaway or spend up to a week – we have what you're living for – we invented the Celebra-cation™ !! Check it out and confirm your spot – just a handful of rooms remaining!!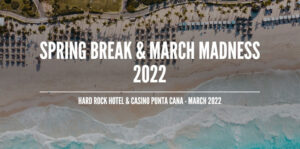 CELEBRATE SPRING BREAK 2022 IN THE BEAUTIFUL DOMINICAN REPUBLIC AT THE ALL-INCLUSIVE HARD ROCK HOTEL & CASINO PUNTA CANA!
Ready for endless fun? Bring the family and/or friends to the Dominican Republic and make some memories to last a lifetime.
It's not too early to start thinking about SPRING BREAK 2022 … and for many, the obsession for the NCAA March Madness Season is alive too!
Our travel agency has snagged some pretty incredible group rates that you won't find anywhere else. And, oh those fabulous Hard Rock perks, delivers the best Celebra-cation™ experiences! Sometimes you truly can have it all, and that includes the Best Casino in Punta Cana! Awesome Games & Slots! Exciting Table Games! Heart-Pounding Poker Games! Gaming in Paradise will take you to a new level in their Casino Sports Book.
A low deposit is due by September 1 – and did I mention – kiddos under 17 years stay at the hotel free! Yes, I said it F-R-E-E!! Space is limited – if you snooze, you lose. The FUN begins March 12, 2022 – minimum 5 night stay required.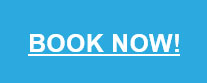 ---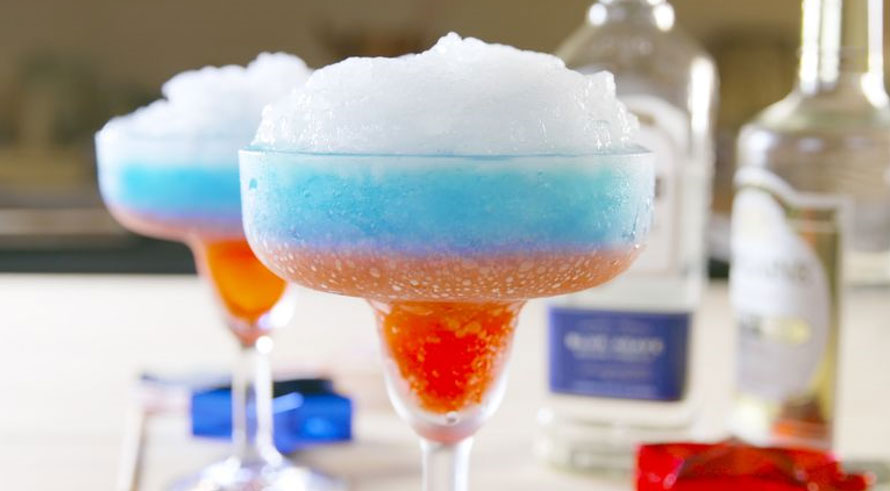 Red, White & Boozy Margaritas
INGREDIENTS
FOR RED LAYER
3 c. ice
2 oz. silver tequila
1 oz. triple sec
2 oz. grenadine
2 Tbsp cilantro
FOR BLUE LAYER
3 c. ice
2 oz. silver tequila
1 oz. triple sec
2 oz. blue curaçao
FOR WHITE LAYER
3 c. ice
2 oz. silver tequila
1 oz. triple sec
2 oz. lime juice
DIRECTIONS
Make red layer: blend all ingredients and divide evenly into two glasses.
Repeat with blue and white layer and serve immediately.
---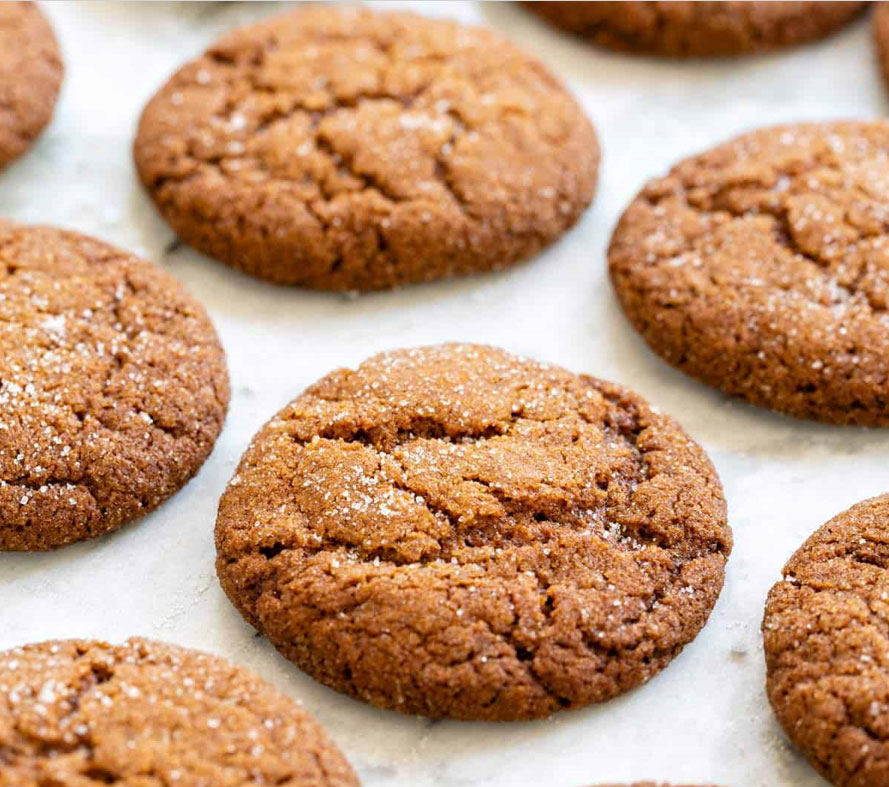 Happy National Gingersnap Day!
Yes, today is National Gingersnap Day, so we have included a quick recipe incase you wanted to Celebrate!!
INGREDIENTS
Original recipe yields 36 servings
3/4 cup margarine
1 cup white sugar
1 egg
1/4 cup molasses
2 cups all-purpose flour
1 tablespoon ground ginger
1 teaspoon ground cinnamon
2 teaspoons baking soda
1/2 teaspoon salt
1/2 cup white sugar for decoration
DIRECTIONS
Step 1
Preheat oven to 350 degrees F (175 degrees C).
Step 2
In a medium bowl, cream together the margarine and 1 cup white sugar until smooth. Beat in the egg and molasses until well blended. Combine the flour, ginger, cinnamon, baking soda and salt; stir into the molasses mixture to form a dough. Roll dough into 1 inch balls and roll the balls in the remaining sugar. Place cookies 2 inches apart onto ungreased cookie sheets.
Step 3
Bake for 8 to 10 minutes in the preheated oven. Allow cookies to cool on baking sheet for 5 minutes before removing to a wire rack to cool completely.
---
SHOUT OUT'S FROM OUR AMAZING CUSTOMERS ~
We loved working with Ashley and Denise from Travel Concepts for our honeymoon! We got married in October 2020, but knew traveling wouldn't be a great opinion until summer 2021. We just got back from our honeymoon in Cancun and couldn't have been happier! I called Ashley in February 2021 with concerns about traveling and shared my worries with her; she listened and answered all of my questions…again
When we arrived in Cancun this past June, everything was in order and exceeded our expectations! If you're looking for a travel agent, Ashley and Denise will take WONDERFUL care of you! ~ Kara
Ashley and Denise were a breath of fresh air! With the craziness of planning a wedding during the COVID-19 pandemic, we appreciated knowing we were being taken care of and our honeymoon was waiting for us! All of our travel and every detail of our trip was perfect! They surprised us with a special, bubbly treat when we got to our resort, and were prompt to help with any questions we had throughout our trip! We cannot wait to use Travel Concepts for any and all of our future getaways! ~ Hannah