We hope you and your families enjoyed a healthy, fun 4th of July. JULY is not just about Fireworks & Barbeques ~ we are in the midst of Summer Sizzle! Do you have a fave adult beverage??
No doubt, travel is back ~ we are experiencing an incredible surge of Celebra-cation Planning! Many are planning sooner than later getaways – there is most definitely a pent-up desire to GO!! What does that mean?? Airports are busier, planes are full, plane delays, crazy lines everywhere, limited availability at hotels, pricing increases – MORE TRAVEL globally! Patience is a virtue and important now more than ever. Always know, the travel pros at Travel Concepts KC are here to help you navigate through these exciting times!
Here's the short list of Travel Tips as you ease through Summer & Beyond:
Practice Patience – be prepared for long lines, delays & canceled flights. Never forget that a little kindness goes a long way; treat others as you want to be treated.
Book Your Celebra-cation™ Early – those who do have choices, instead of the disappointment when your #1 Choice is no longer. This goes for the destination, resort, excursions/tours/activities. Is SPRING BREAK your jam? Now is the time!!
Knowledge is Power – Destination Requirements change as quick as days of the week. One example is EUROPE, with countries opening at a slower pace than some of the Caribbean destinations. Remember, we are 'in the know' so you can GO!
Is Your Passport Up-to-Date – Traveling to different countries requires a valid Passport. Many require that the passport includes at least 6 months post travel validity. New or Renewed Passports are taking up to 4 months to process unless you expedite the service.
Travel Concepts invites you to travel with us! We have designed 2 AMAZING Group Travel Experiences that will allow our customers to join and take advantage of the exclusive savings! You can mingle with others within our exclusive group, or you can 'do you' away from the group – the best part, YOU and your PEEPS can escape, enjoy and know we will manage all of the details! More information about our Vaccination Celebra-cation™ in October this year AND Spring Break/March Madness in March 2022 included in this Newsletter and on our website! You know you want to go – give yourself the permission to simply DO IT!
Remember, there is always something to celebrate – and we remain grateful to have served clients globally for over 25 years!
Cheers & sending our warmest regards ~ Denise & Ashley
---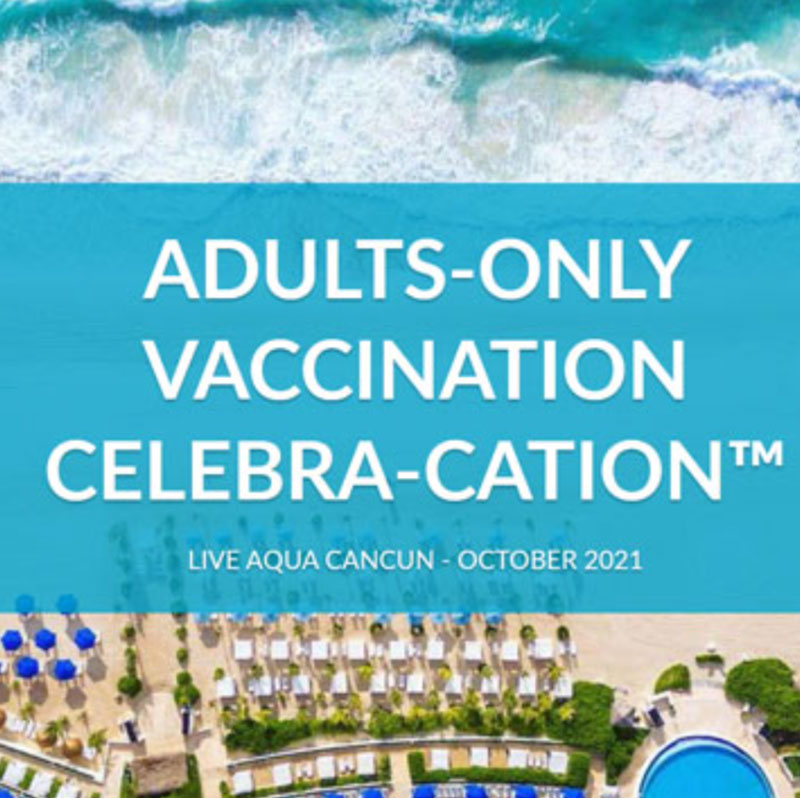 WHO'S READY FOR A FABULOUS 5-STAR, ADULTS, ALL-INCLUSIVE CELEBRA-CATION?!?
Our travel agency is hosting this first (but not the last) Cancun Getaway at LIVE AQUA CANCUN this October! Not too late to join me and some of our team, taking advantage of the incredible $400+ savings per person, lower than what you could find anywhere. Why??? Because we have contracted amazing group rates, sprinkled some extra fun experience, and secured an assortment of room types. This 5-star oasis is located ON THE BEACH in the heart of the vibrant Cancun hotel zone — powdery sand beach, numerous pools, swim up bars, 24/7 room service, delish culinary options, top shelf adult beverages and super amazing service!
Grab your honey, BFF, Mom, Sisters, Co-workers or simply give yourself the permission to do it! It all begins October 14 – whether it's a 3 day getaway or spend up to a week – we have what you're living for – we invented the Celebra-cation™ !! Check it out and confirm your spot – just a handful of rooms remaining!!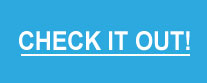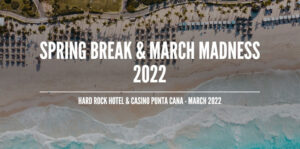 CELEBRATE SPRING BREAK 2022 IN THE BEAUTIFUL DOMINICAN REPUBLIC AT THE ALL-INCLUSIVE HARD ROCK HOTEL & CASINO PUNTA CANA!
Ready for endless fun? Bring the family and/or friends to the Dominican Republic and make some memories to last a lifetime.
It's not too early to start thinking about SPRING BREAK 2022 … and for many, the obsession for the NCAA March Madness Season is alive too!
Our travel agency has snagged some pretty incredible group rates that you won't find anywhere else. And, oh those fabulous Hard Rock perks, delivers the best Celebra-cation™ experiences! Sometimes you truly can have it all, and that includes the Best Casino in Punta Cana! Awesome Games & Slots! Exciting Table Games! Heart-Pounding Poker Games! Gaming in Paradise will take you to a new level in their Casino Sports Book.
A low deposit is due by September 1 – and did I mention – kiddos under 17 years stay at the hotel free! Yes, I said it F-R-E-E!! Space is limited – if you snooze, you lose. The FUN begins March 12, 2022 – minimum 5 night stay required.
---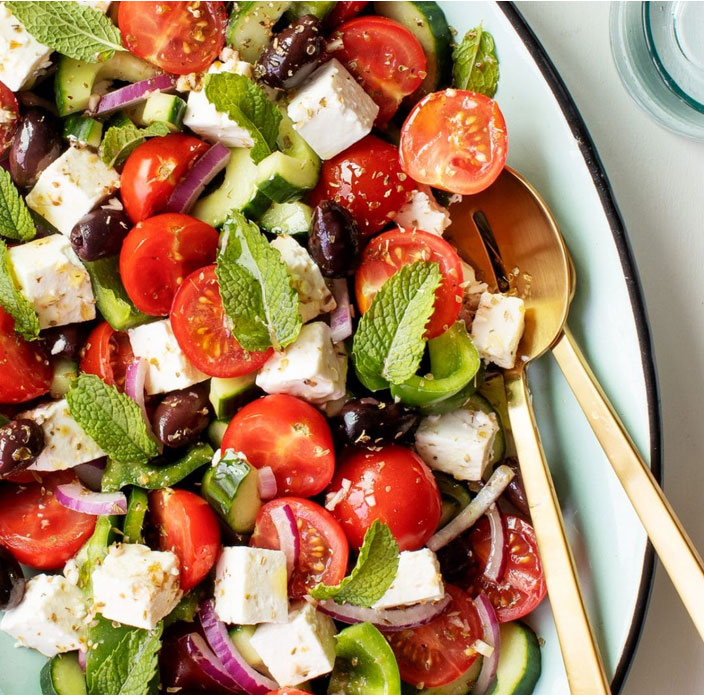 Greek Salad
INGREDIENTS
Dressing
¼ cup extra-virgin olive oil
3 tablespoons red wine vinegar
1 garlic clove, minced
½ teaspoon dried oregano, more for sprinkling
¼ teaspoon Dijon mustard
¼ teaspoon sea salt
Freshly ground black pepper
For the Salad
1 English cucumber, cut lengthwise, seeded, and sliced ¼-inch thick
1 green bell pepper, chopped into 1-inch pieces
2 cups halved cherry tomatoes
5 ounces feta cheese, cut into ½ inch cubes*
⅓ cup thinly sliced red onion
⅓ cup pitted Kalamata olives
⅓ cup fresh mint leaves
Instructions
Make the dressing: In a small bowl, whisk together the olive oil, vinegar, garlic, oregano, mustard, salt, and several grinds of pepper.
On a large platter, arrange the cucumber, green pepper, cherry tomatoes, feta cheese, red onions, and olives. Drizzle with the dressing and very gently toss. Sprinkle with a few generous pinches of oregano and top with the mint leaves. Season to taste and serve.
---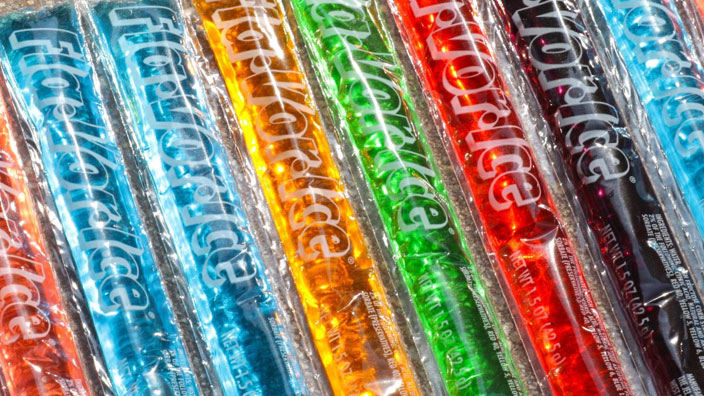 Happy National Freezer Pop Day!
I know the kiddos will be excited to Celebrate this National day, so grab a freezer pop and enjoy!
---
SHOUT OUT'S FROM OUR AMAZING CUSTOMERS ~
We loved working with Ashley and Denise from Travel Concepts for our honeymoon! We got married in October 2020, but knew traveling wouldn't be a great opinion until summer 2021. We just got back from our honeymoon in Cancun and couldn't have been happier! I called Ashley in February 2021 with concerns about traveling and shared my worries with her; she listened and answered all of my questions…again
When we arrived in Cancun this past June, everything was in order and exceeded our expectations! If you're looking for a travel agent, Ashley and Denise will take WONDERFUL care of you! ~ Kara
We booked our spring break trip with our high school senior with Travel Concepts and everything was wonderful. In a crazy Covid year, it was so nice to vacation worry-free. Denise made sure all arrangements were made and left nothing to chance. We loved the Moon Palace in Cancun and can't wait to return! ~Christina