Celebrating Autumn – Celebrating You!
Autumn is such a fun word, describing a season full of so many experiences and feelings. Temperatures become cooler, outdoor activities abound and we begin to notice the tree leaves change of colors with warm and vibrant hues that include yellow, red, orange, brown and more.   It's a season where we start to experience the strong wave of wind, tree leaves beginning to dry and fall to the ground.  Tree branches become empty as they shed their leaves to make streets look like a golden sheet.
Also known as the Fall season, we prepare for big changes in nature and environment. The temperature becomes colder, days shorter.  Animals beginning to prepare for cold months and plants stop making food; everything in the nature slowly starting to fall asleep.
Autumn is a time for harvest. Farmers and gardeners collect apples, pumpkins, pears, corn and other different crops, because the first frost can come suddenly and all the efforts to growing halt promptly.
Another interesting thing that happens only in Autumn is murmurations of starlings.  They congregate in big groups with thousands or even more birds and swinging together.  A phenomenon for sure!
Also, Autumn season encourages birds to fly away to warmer climates.  I am one of those 'birds'.  While I love experiencing the changing of the seasons, I am not fond of the ensuing Winter Season.
An escape to an Unforgettable Retreat is always on my radar!
What is your idea of the perfect retreat?  One definition: a quiet or secluded place in which one can reflect, renew, reset, relax, and rejuvenate.
I just returned from my 3rd Annual Pivot & Prosper Retreat, hosted by the amazing Secrets Akumal Riviera Maya Resort & Spa.    Idyllic ~ Striking ~ Nature. Ideally located in the heart of the Riviera Maya along the famed white-sand Akumal beach, this all-inclusive resort fuses elegant and original design with elements of nature. With a Mayan name meaning "place of the turtle," this AAA Four Diamond resort is renowned for its beautiful beach, calm Caribbean waters and green sea turtle population – making it an oasis for snorkeling, kayaking, and experiences that fuel your soul.  Secrets Akumal offers an adults-only picturesque hideaway with winding walkways, secluded pools, and world-class customer care.
We purposely designed several unique, intimate experiences for all participants to Relax, Reflect, Renew, Reset and Rejuvenate. One, an intimate experience with a local Shaman, designing a highly personalized experience for spiritual and emotional balance.  The other was more of a team building experience, set by the sea, each of us designing our macrame dream catcher.
There are all kinds of retreats: women's retreats, corporate retreats, workshops, and seminars. Sometimes, it's just because you need to give yourself the permission to discover a different setting to regain your balance of mind – body – spirit.
Are you ready to step back from the noise of everyday living, and RETREAT to your happy place?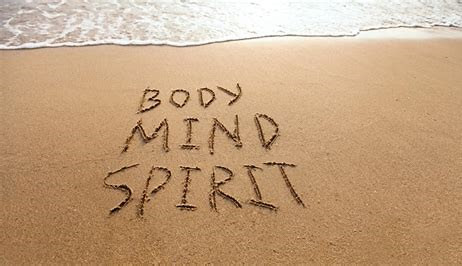 If there is one thing the past few years has taught us, it's to expect the unexpected. We have all had to PIVOT or tap into a deeper reserve of grit to thrive. There are always signs that indicate a new path is needed. Be mindful to reclaim your purpose – reclaim your joy.


THERE IS ALWAYS SOMETHING TO CELEBRATE, AND IT WOULD BE OUR PLEASURE TO DREAM YOUR TRAVEL DREAMS & ANTICIPATED EXPERIENCES DESIGNING A WOW CELEBRA-CATION® FOR YOU!
DO YOU NEED AN UNFORGETTABLE RETREAT?
GET INSPIRED. FOLLOW US:
SHOUT OUT'S FROM OUR AMAZING CUSTOMERS ~ As an addendum to a UK cruise, Ashley successfully booked us 2 amazing tours that were exactly what we asked for and more, found us a charming hotel in Kensington that was in a perfect location, and attended to every other detail. We are looking forward to working with her for ALL our upcoming travel! ~ Stacey
Every part of this trip was so well thought out and executed that I felt like I was a Hollywood celebrity! The food, events, entertainment, and accommodations were so far beyond my expectation that I keep telling everyone how much I loved it. Bravo to you and your team for a flawless experience – I'll NEVER forget it !! ~ Joe
For more travel tips like these, or to chat with us about your next Celebra-cation® click below to get in touch!