HELLO FALL FABULOUS FRIENDS!!
Is it just us or is peace of mind underrated? It's so important when it comes to travel!
Things we take for granted because, as you know, we GO so you KNOW!  While we travel frequently, preparing for your journey can be overwhelming.  Just the airport day of departure processes can be mind-boggling, especially when your airport arrival is 4am, flight departs at 6am, and you have barely had any sleep the night before. Fuzzy eyes and fuzzy brain!! Between lineups and checking bags, things can get hectic. And what happens if you're running late?
But here's the good news for our clients, we make the airport experience easy by helping them prep their documents. It's all smooth sailing on the actual vacation because we've done the work to plan the logistics — the connecting flights, accommodations, airport transfers, and all the other little details.  WHY? Because it's a big deal!
The travel process from start to finish is just way less stressful for our clients. We love that we get to swoop in for clients to make things easy for them.
WE WOULD LIKE TO SHARE THE 5 WAYS TRAVEL CONCEPTS MAKES YOUR CELEBRA-CATION® MORE MEMORABLE.
We Get to Know You and Your Travel Preferences We take the time to learn about your interests, your preferences, and your travel style so we can add those little details to your trip that take it from regular to spectacular!
You'll Get the Perfect Itinerary We create an itinerary for you that caters to your personal interests and needs so you can enjoy a customized travel experience that's designed just for you and your unique travel needs!
You Get a Stress-Free Travel Experience We handle all of the research, planning, and booking so you can relax throughout the whole travel process.  If any issues come up, we're here to support you every step of the way!
You Make the Most of Your Time on Vacation When we book your trip, we make sure you get the most out of every minute of your Celebra-cation®. How? We book advance tickets, special tours, quick flights, and custom experiences, so you never have to worry about wasting time!
We're Here Every Step of the Way Our work doesn't stop once your trip is booked – we're your partner with you on the full journey.  Before your trip, during your trip, and after your trip to hear all about your experience!
READY TO PLAN YOUR NEXT CELEBRA-CATION® ?
In honor of Breast Cancer Awareness Month Understand the factors within your control that can help to reduce the risk of getting breast cancer for both men and women. From early detection to employing specific health measures to reduce outcomes … Research shows that it is possible to lower your risk of getting break cancer. Consult your wellness provider to be the best version of your healthy self.

THERE IS ALWAYS SOMETHING TO CELEBRATE, AND IT WOULD BE OUR PLEASURE TO DREAM YOUR TRAVEL DREAMS & ANTICIPATED EXPERIENCES DESIGNING A WOW CELEBRA-CATION® FOR YOU!
NEED SOME INSPIRATION ?? SCHEDULE A COMPLIMENTARY CHAT – WE GOT YOU!!
GET INSPIRED. FOLLOW US: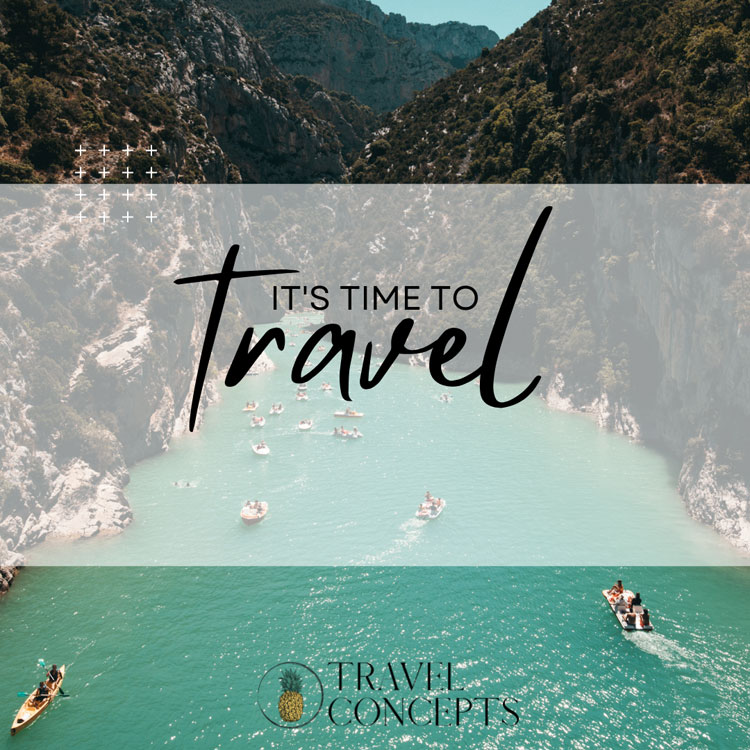 SHOUT OUT'S FROM OUR AMAZING CUSTOMERS ~ As an addendum to a UK cruise, Ashley successfully booked us 2 amazing tours that were exactly what we asked for and more, found us a charming hotel in Kensington that was in a perfect location, and attended to every other detail. We are looking forward to working with her for ALL our upcoming travel! ~ Stacey
Every part of this trip was so well thought out and executed that I felt like I was a Hollywood celebrity! The food, events, entertainment, and accommodations were so far beyond my expectation that I keep telling everyone how much I loved it. Bravo to you and your team for a flawless experience – I'll NEVER forget it !! ~ Joe
For more travel tips like these, or to chat with us about your next Celebra-cation® click below to get in touch!