Embrace the Hawaiian sense of hookipa (hospitality) and the spirit of aloha. At Travel Concepts, we help our clients create enriching experiences to discover the many wonders the islands have to offer.
 
We are experiencing an overwhelming interest from clients to plan their Hawaiian Celebra-cations sooner than later – meaning, now – this year.  Whether a romantic getaway for just 2, a multi-gen family reconnecting, a vow renewal or 'just because' here are the TOP 5 reasons to consider traveling to Hawaii:
 
Natural beauty: The islands are renowned for its stunning natural beauty, from its pristine beaches with turquoise hues of the sea, to lush rainforests, volcanic landscapes,  and towering mountains. There are numerous natural wonders to explore on each island.


Adventure activities: Hawaii offers a wide range of adventure activities to suit all interests and skill levels. From surfing and snorkeling to hiking, ziplining and even skydiving, there's no shortage of thrilling experiences to be had.


Rich culture and history: Hawaii has a unique and rich culture that's influenced by Polynesian, Asian and American traditions. Immersive opportunities are provided through museums, historical sites and cultural events like hula dancing and luaus.


World-class dining: Hawaii has a vibrant culinary scene with a diverse range of options to suit all tastes and budgets. You can enjoy everything from fresh seafood and poke bowls to fusion cuisine that blends Hawaiian and other culinary traditions.


Relaxation and rejuvenation: Hawaii is the perfect destination to unwind and recharge. Whether it's lounging on a beach, indulging in a spa treatment or practicing yoga or meditation, there are plenty of opportunities to relax, pivot and rejuvenate in Hawaii's tranquil and scenic settings.
 
We absolutely LOVE recommending 'off-the-beaten-path' experiences – especially if you are considering the islands of KAUAI or MAUI.  Here are a few examples for some inspo:
Secrets Beach – located on the North Shore of Kauai. A stunning (secluded) beach that is accessible by a short (easy) hike.
Waimea Canyon – located on the West Side of Kauai, known as the "Grand Canyon of the Pacific" – it offers mind-blowing views of deep gorges, rugged cliffs and cascading waterfalls. Also – a great place for hiking, all skill levels.
Na Pali Coast – located on the Northwest Side of Kauai, this rugged and remote coastline can be accessed by hiking or a boat tour.  Breathtaking views of towering sea cliffs, waterfalls and pristine beaches.
Haleakala National Park – located on Maui, a surreal sight to behold. This park encompasses a massive volcano, including the world's largest dormant volcano crater. You can explore the park by hiking, horseback riding or taking a scenic drive. Reservations are required.
Road to Hana – a scenic 60-mile drive (one-way) that takes you along the northeastern coast of Maui. It's infamous winding and narrow road takes you through lush rainforests, past waterfalls and hidden beaches and through charming small towns.
One of the words that we often use with our clients when describing Hawaii and Her Islands – INTOXICATING. The magic of Hawaii is alluring, captivating and has the power to (somehow) cast a spell on all who experience Her. Our emotional senses transport us to a state of sensory bliss.
A few of their local, tropical fragrances which contribute to this euphoria ~ Pikake and Plumeria flora (very popular with fresh flower leis).  And let us not overlook the yummiest Mango fruit or Kona coffee – each with their own distinct flavors and aromas leaving us a bit overwhelmed in this tropical joy.
SHERATON KAUAI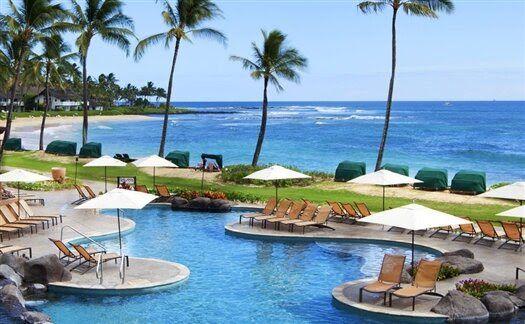 GRAND WAILEA MAUI
Did we capture your interest at INTOXICATING?  I (Denise Canon) am describing each and every personal experience and sensory overload of my recent Ohana Celebra-cation to Hawaii.
Let us know when YOU are ready to explore the ALOHA spirt of the Hawaiian Islands – we got you!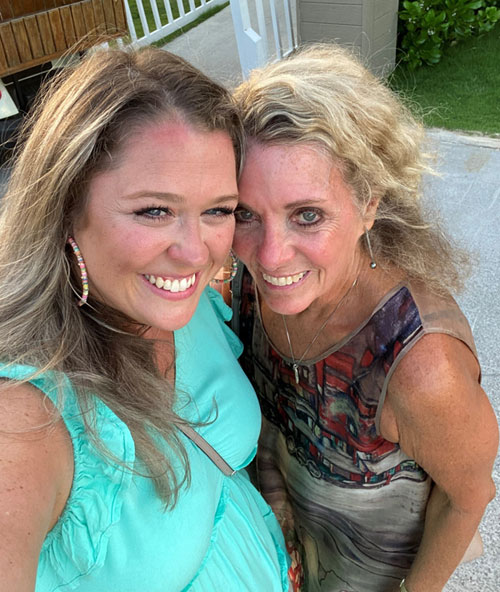 Have questions about how we can work together? Shoot us an EMAIL!
Wishing you peace, health, happiness & love ~ Denise, Ashley & Annika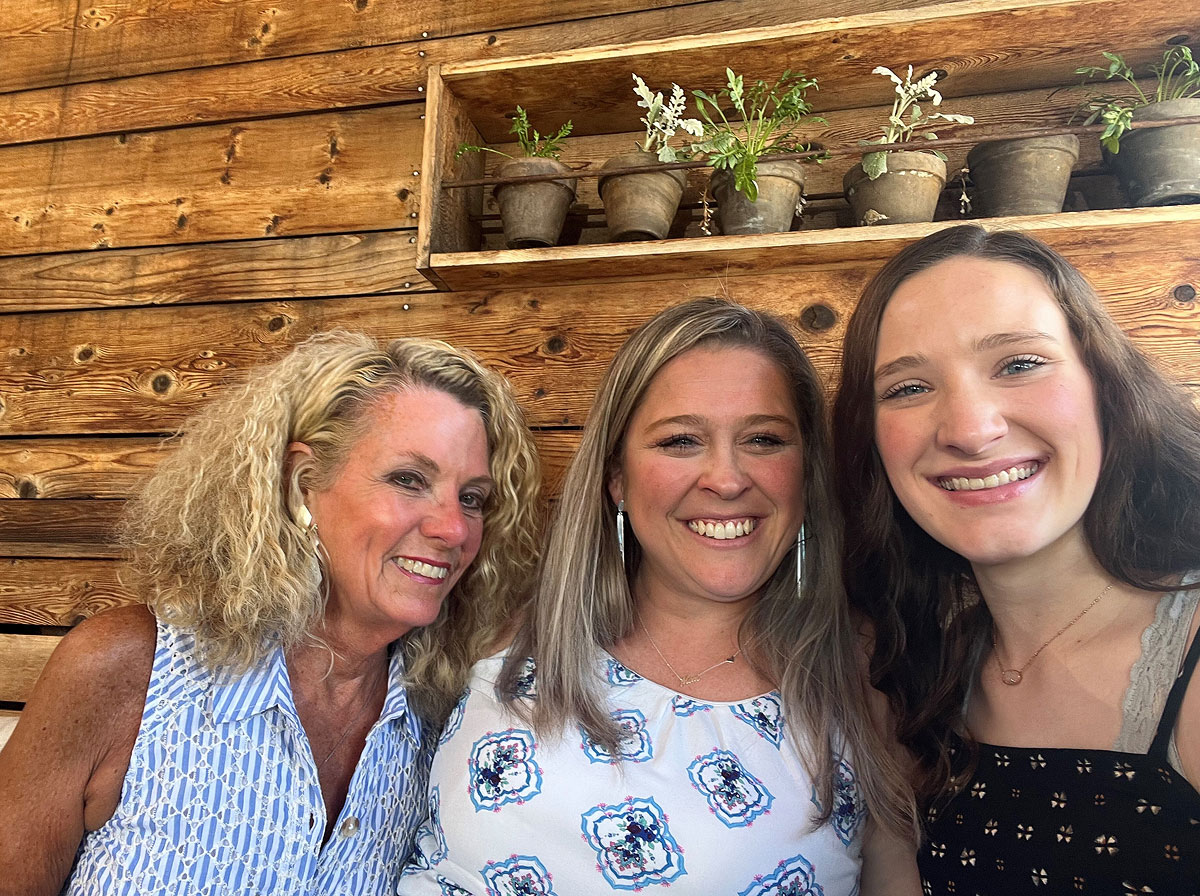 SHOUT OUT'S FROM OUR AMAZING CUSTOMERS ~
Ashley and her team were absolutely AMAZING at helping us find our honeymoon destination. Our original resort closed due to hurricane damage and Ashley didn't even hesitate at finding us a newer resort for the same price! You can really tell how knowledgeable they are about the resorts and the locations they are sending you to. When we got to Cancun, we were greeted with a complimentary private transfer and beer as a welcome gift from Ashley. Thank you Ashley or helping make our honeymoon the best vacation ever! We will most definately by planning our next trip with Ashley and her team! ~ Briana
Ashley and Denise are amazing. We have been using them for years now and have never been disappointed. ~ Shawn