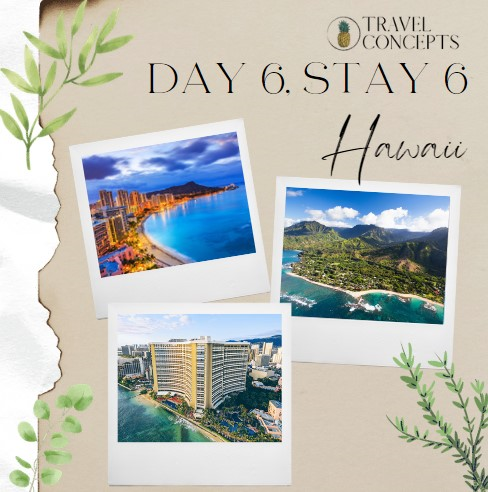 STAY SIX ~ HAWAII
Home to the world's most active volcanoes, the only royal palace in the U.S. and the welcoming aloha spirit—Hawaiʻi is like no place on earth. Discover the glimmering ocean, emerald valleys and golden sands; get lost in the spiritual beauty of the hula and find out how the warmth of Hawaiʻi's people wonderfully complement the islands' perfect temperatures. We invite you to explore the Islands of Aloha to find your own heavenly Hawaiʻi experiences.
In Hawaiʻi, breathtaking sights await you at every turn. Witness nature's power at our national parks, tour amazing museums or find your perfect beach. From surfing the gentle waves of Waikīkī Beach to snorkeling with manta rays on the Kona Coast, the Hawaiian Islands are truly an adventurer's playground.
Like its fellow Hawaiian islands, Kauai is shrouded in fantastical mystery. As the oldest of the islands, its legends run parallel to Kauai's wonderful history. Many historical registries line the island as a result, including the Waioli Mission House and sites along the Koloa Heritage Trail.
The Kingdom's capital, Lahaina also served as the hub of the remarkably successful whaling industry. Apart from Lahaina, other significant places include Kahului, the commercial hub of Maui, Kihei, and Makawao. Today, tourism has become its main economic sector, and with the warm tropical climate that prevails on the island, Maui welcomes its visitors all year round.
While hula dancers, sun-kissed beaches and killer surf shape Oahu's image, this island has all this and much more: The downtown district of Honolulu, the most populous city, features many of the island's finest landmarks and it is also home to some of the finest restaurants. To the North of the city, you will find Pearl Harbor and to the East, the famous suburb of Waikiki awaits with its beautiful beaches, pounding surf, resort hotels, bars, and restaurants.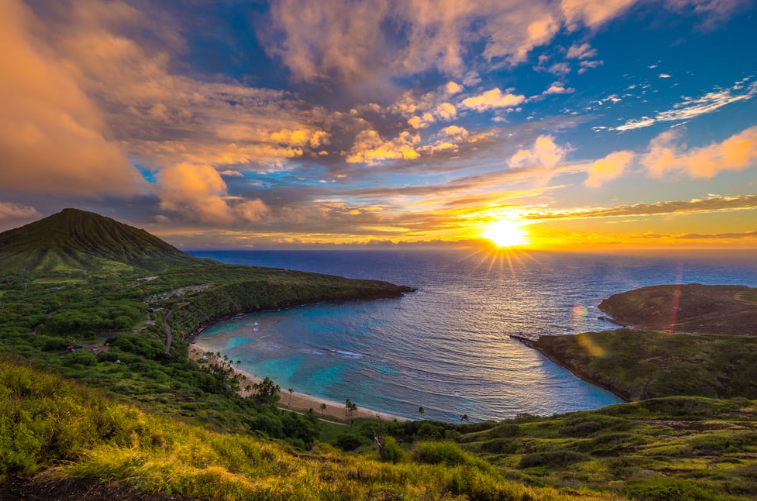 IS HAWAII CALLING YOUR NAME?? Let us help you plan the perfect bucket list Celebra-cation!
Have questions about how we can work together? Shoot us an EMAIL!
Wishing you peace, health, happiness & love ~ Denise, Ashley & Annika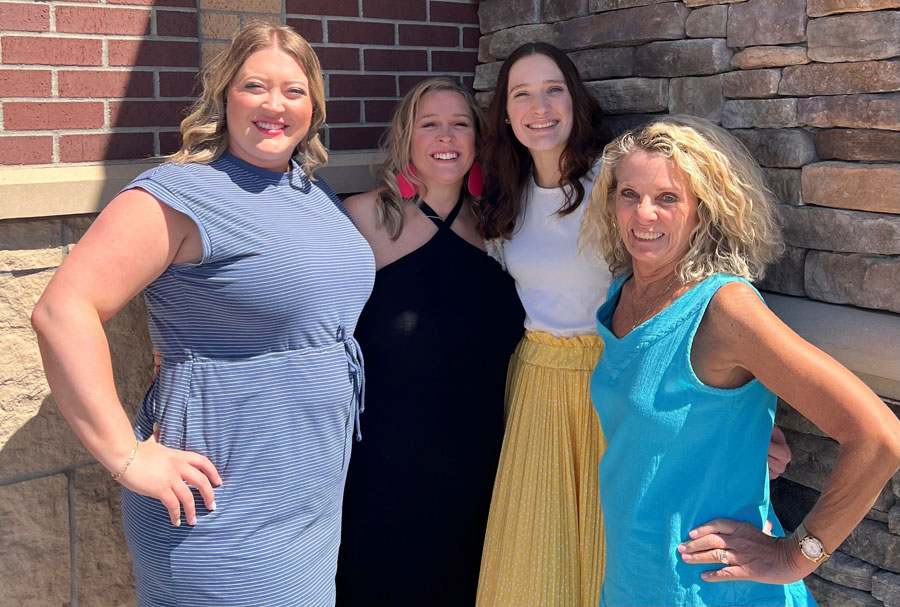 SPRINKLES OF SUNSHINE & SMILES FROM OUR AMAZING CUSTOMERS
Had the best time in Maui! Thank you Ashley for your help with booking the hotels. We are looking forward to our next trip. ~ Kelley
Ashley and her team were INCREDIBLY helpful for my wife and I in planning our honeymoon. On top of this, we had a medical emergency delay the trip, and they were in constant communication and guiding us every step along the way, making the whole process super easy. Would highly recommend using them for your next vacation! ~ Josh