Attention all Lovebirds!
Are you ready to take your love to new heights?  Say "I Do: to the idea of a Destination Wedding that will sweep you off your feet? At Travel Concepts KC we're thrilled to invite you on a romantic adventure of a lifetime. Picture yourselves surrounded by breathtaking landscapes, immersed in the culture of a captivating destination, and exchanging your vows in a truly magical setting!
Why Choose a Destination Wedding?
Imagine exchanging your vows on a pristine white-sand beach with the turquoise ocean as your backdrop or saying "I do" in a charming European castle. A destination wedding allows you to celebrate your love in a romantic and adventurous way, surrounded by the beauty of nature and immersed in the culture of a unique destination.
Our Expertise: Personalized Planning:
Our team of expert travel advisors will work closely with you to understand your vision and preferences, ensuring that every detail is tailored to your desires.
Exclusive Venues:
We have handpicked a selection of the finest resorts and venues in picturesque locations to make your special day truly exceptional.
Stress-Free Experience:
Leave the logistics to us! We'll take care of travel arrangements, accommodations, guest coordination, and all the nitty-gritty details, so you can focus on creating memories that will last a lifetime.
Cost-Effective Solutions:
Contrary to popular belief, destination weddings can often be more cost-effective than traditional weddings. Our team will help you find the best packages and deals to suit your budget .
Guest-Friendly Approach:
We understand the importance of your guests' comfort. Our team will assist in coordinating travel and accommodation for your loved ones, ensuring everyone enjoys a seamless experience.
Honeymoon Extension:
Make the most of your trip by seamlessly transitioning into your honeymoon right after the Celebra-cation. We'll plan the perfect post-wedding getaway, tailored to your preferences.
Your Dream Destination Awaits:
Whether you envision a romantic beachfront wedding in Mexico or the Caribbean, a fairytale ceremony in Europe, or an intimate celebration in an exotic location, we have the expertise and resources to make it happen.
Start Planning Today:
Let's begin creating the wedding of your dreams! Discover Your Dream Destination Wedding with our team and schedule a complimentary consultation by using the button below. We can't wait to embark on this magical journey with you and ensure your special day is nothing short of perfection.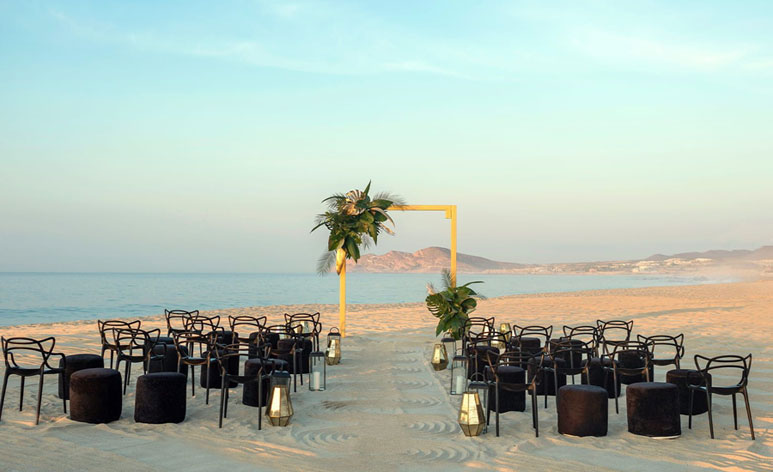 Curious about how we can make your dream Destination Wedding a reality?  We're just an email or call away!
Wishing you peace, health, happiness & love ~ Denise, Ashley & Annika
SPRINKLES OF SUNSHINE & SMILES FROM OUR AMAZING CUSTOMERS
Ashley made our dream vacation to France a reality, and the trip was spectacular. She planned everything for us–transportation, sightseeing trips, hotel etc. and the entire experience was stress-free and wonderful. We've never used a travel agency before, but knew we certainly couldn't plan a trip of this magnitude without help, and Ashley did not disappoint. She was there for us from takeoff on Day 1 until we returned on Day 11( that turned into 12 with travel delays) ! ~ Tami
We are home (sigh) from a wonderful trip to Hawaii.  Thank you again so much for setting up everything so well, all 8 of us think you are awesome!  Thank you also for being available when I had questions while on the trip.    It is all a great memory for each of us. Thanks again for everything, best $500 expense of the whole trip! ~ Karen