Faith Celebra-cation™ Group
~ PUERTO VALLARTA, MEXICO ~
Adult ~ Unlimited Luxury®
~ JANUARY 19-24, 2022 ~

Reservations DUE by Wednesday, August 4, 2021
Final Payments by Friday, November 5, 2021
Guaranteed Group Rates
Travel Concepts has customized a travel package for your consideration. Should your desired dates of stay be different than what is presented, let our consultants know ~ we are pleased to design a vacation experience to best accommodate your specific dates.
THE GROUP CUSTOMIZED TRAVEL PACKAGE INCLUDED FEATURES:
LAND PACKAGE
Accommodations for 5 nights at SECRETS VALLARTA BAY – PUERTO VALLARTA, providing Preferred Club Junior Suites ~ Ocean View & Garden View room categories, DOUBLE & SINGLE occupancy, including applicable hotel taxes & service. All-inclusive features provide: all beverages, meals, 24/7 room service, taxes, gratuities, non-motorized water sports on property. *Options for 4- or 6-night stays (To view the the HOTEL https://www.secretsresorts.com/en_us/resorts/mexico/vallarta-bay-puerto-vallarta.html)
Round-trip airport to resort transportation, including meet & greet exclusive service.
Unlimited Luxury® included per room (Dining, Drinks, Tips & Taxes, Wi-Fi, Endless Entertainment)
Private, Signature Welcome Cocktail Reception & More Exclusive Inclusions
All travel arrangements professionally managed by Travel Concepts, Inc.
OPTIONS TO CONSIDER: Travel Insurance in strongly recommended.

GROUP TRAVEL SERVICES

This travel program has been negotiated and coordinated with separate vendors as a GROUP, and additional suppliers and vendors who are part of this program in its entirety. A 'group' consists of a minimum of 7 rooms at the resort. Specific TERMS & CONDITIONS, including applicable cancellation/change policies will be presented in each passenger's detailed travel confirmation/contract. Deposits/payments on account, once received, are non-refundable/non-transferable. Balance payment due date: Friday, November 5, 2021 – 4pm (CST).
Travel Concepts, Inc. acts only as agent for all suppliers, and their responsibility is limited. A room block contract has provided rooms which encompass the dates: January 19-24, 2022. Guests are accommodated for any number of nights during this time frame (a minimum 4-night stay is required) ~ and a time frame prior or after these dates, based on availability at the resort, and the confirmation of applicable rates. Specific number of rooms per room category have been contracted and confirmed for this group. Should the maximum capacity in a room category become sold, Travel Concepts, Inc. will request additional rooms at the same rate; however, additional rooms will be based on actual availability at the time of a revised contract.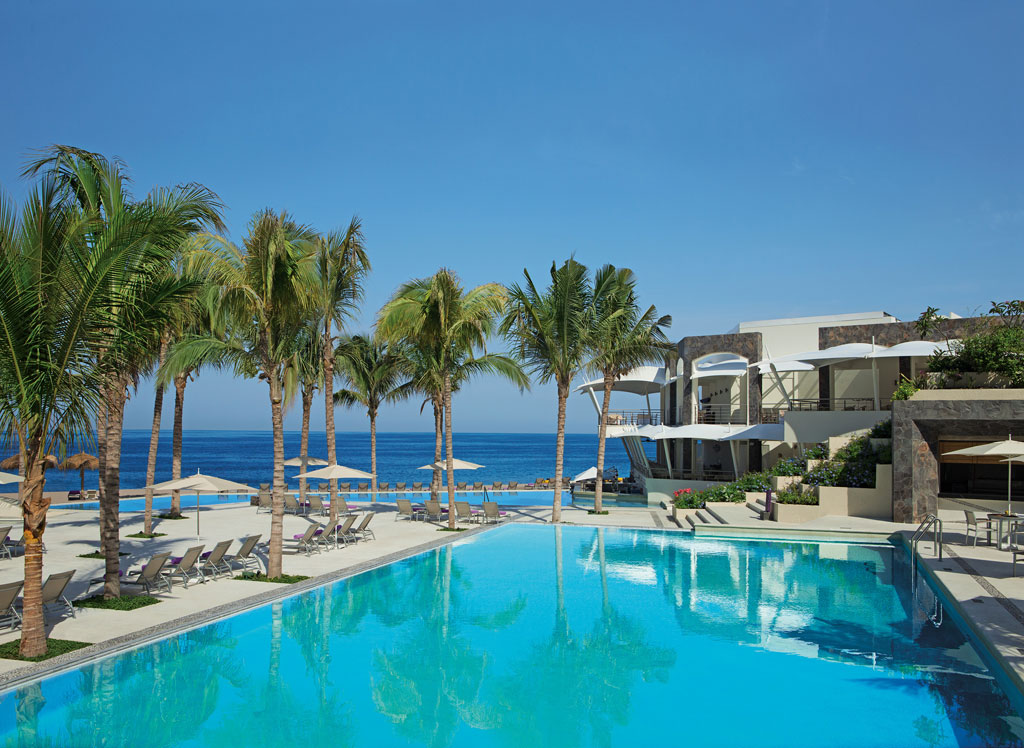 SECRETS VALLARTA BAY ~ 5-star
Unlimited-Luxury®
Situated on the golden beaches of the Pacific coast within walking distance of the famous El Malecon boardwalk, this vibrant oceanfront AAA Four Diamond resort provides adults 24/7 access to buzzing nightlight, non-stop entertainment, and Unlimited-Luxury®.

Free flow access to Now Amber Puerto Vallarta next door enhances the luxury experience.

All 271 spacious suites offer remarkable ocean views, contemporary décor, and refined luxury amenities, including 24-hour room service, a Secrets Box for private room service delivery, turn-down service, daily refreshed mini-bar, bathroom with shower and whirlpool tub…just for starters. Preferred Club suites provide an extra level of luxury with upgraded amenities, a dedicated beach area, exclusive Preferred Club Lounge, upgraded mini-bar service and much more. Guests can dine at reservation-free gourmet restaurants ranging from exceptional Pan-Asian delights to elegant French fare plus dining options allow guests to devour late night bites at the Coco Café or stay in and order room service. Or sip on top-shelf spirits at any of the lively bars.

Additionally, guests have the option to sip cocktails and savor cuisine at the adjacent Now Amber Puerto Vallarta's restaurants and bars, or at other participating resorts in the area with the Sip, Savor & See Dining Experience. Land, beach, and water activities are all part of the Unlimited-Luxury® experience, including an open-air theater, fitness center, kayaking and more. Relax at the world-class Secrets Spa by Pevonia® or hit the green at nearby golf courses. Do it all or do nothing at all at this romantic hideaway.






PUERTO VALLARTA DESTINATION INFORMATION


From El Malecon until the Sierra Madre Mountains, each one of the Puerto Vallarta's attractions will captivate your spirit. Go shopping in the multi-color markets; walk through the downtown and enjoy typical foods, admire the beautiful sculptures, and visit historic places like the Guadalupe Church and The Arcs. Take an excursion to the native town and enjoy the dances and pilgrimages honoring the Saints; climb up the majestic mountains and into the rainforest; or simply enjoy the amazing beaches along the Banderas Bay. Local Points of Interest: • Whale Watching – Whale watching season in Puerto Vallarta begins in early December and ends in late March. • Vallarta Adventures – One of the most exciting attractions in Puerto Vallarta that allows guests to swim with dolphins and sea lions. Located just 12 miles from the resort. • Guadalajara and Tequila – Tour one of the dozens of tequila distilleries starting in Guadalajara and ending in Tequila. • Sport Fishing/Open Water Diving – There are local open water diving facilities and courses as well as a fishing pier and charters available for world-class sport fishing. • Eco-Adventure Tours – There are numerous tours available including outdoor adventure tours, canopy tours, ziplining, water sports, hiking and more! • Los Arcos National Park – This popular dive site is in Puerto Vallarta and includes a unique underwater park featuring excellent views of tropical fish. Only 8 miles away


PRICING DETAILS – PER PERSON, PER OCCUPANCY



PREFERRED CLUB: JUNIOR SUITE OCEAN VIEW (15 rooms confirmed)

Located in the Secrets Preferred Club Tower, these 622 sq. ft. suites offer, in addition to the above amenities, one king size or two double beds and private terrace with breathtaking ocean views and whirlpool. Bathroom is fully equipped with in room soaking tub, separate shower, and double vanity sinks. These suites are located on the 4th and 8th floors in the Preferred Club Tower.




PREFERRED CLUB: JUNIOR SUITE GARDEN VIEW (5 rooms confirmed)

Located in the Secrets Preferred Club Tower these 622 sq. ft. suites offer, in addition to the above amenities, one king size bed. In addition to the above amenities, a private terrace with breathtaking garden views and whirlpool. Bathroom is fully equipped with in room soaking tub, separate shower, and double vanity sinks. These suites are located on the 2nd and 3rd floors in the Preferred Club Tower.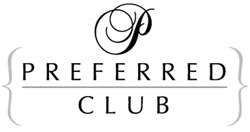 PREFERRED CLUB All Preferred Club suites offer the following additional amenities and services: • Private Preferred Lounge • VIP Status and Amenities • Concierge service • Daily continental breakfast service in the lounge • Afternoon hot and cold hors d'oeuvres; exquisite desserts, and fine liquors in the lounge • Pillow menu • Complimentary newspaper in lounge every day (English or Spanish) • Free computer access in Preferred Lounge • Upgraded mini-bar service • Upgraded bath amenities • Books, DVD's and CD's available


SPA AND FITNESS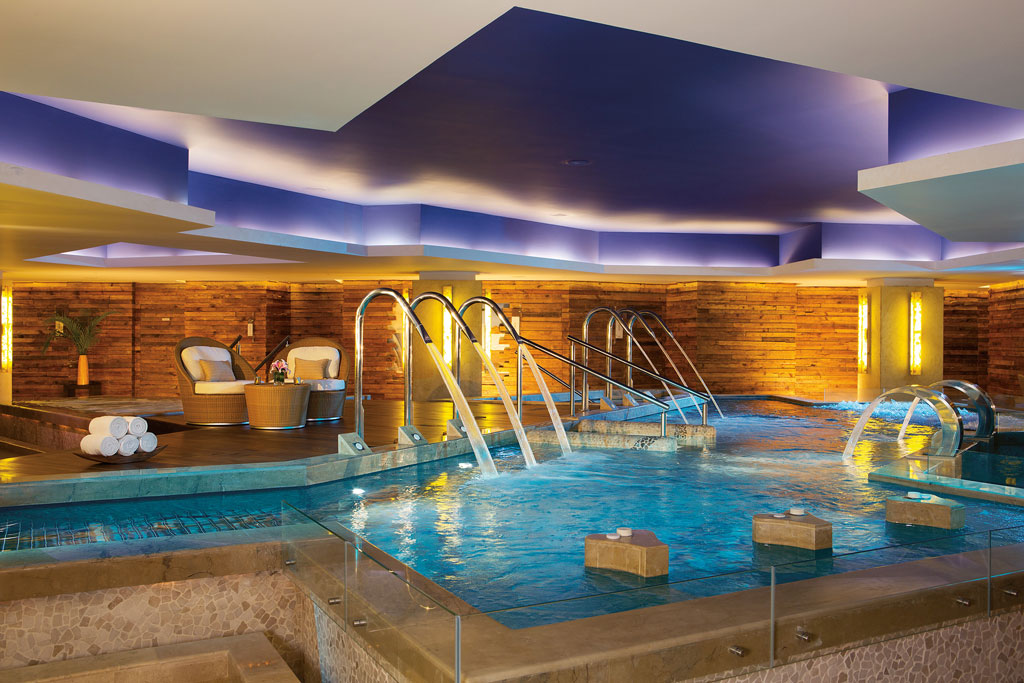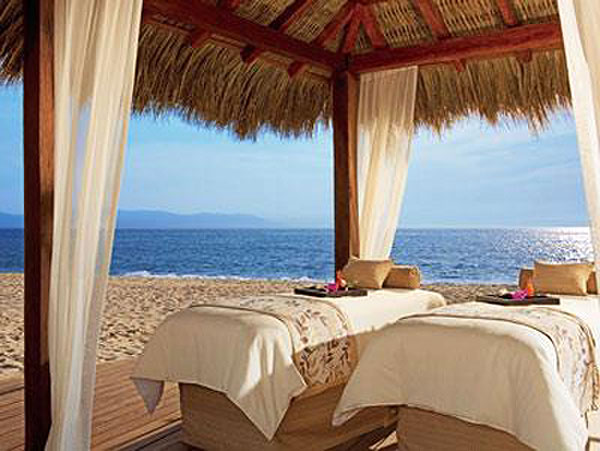 DINING EXPERIENCES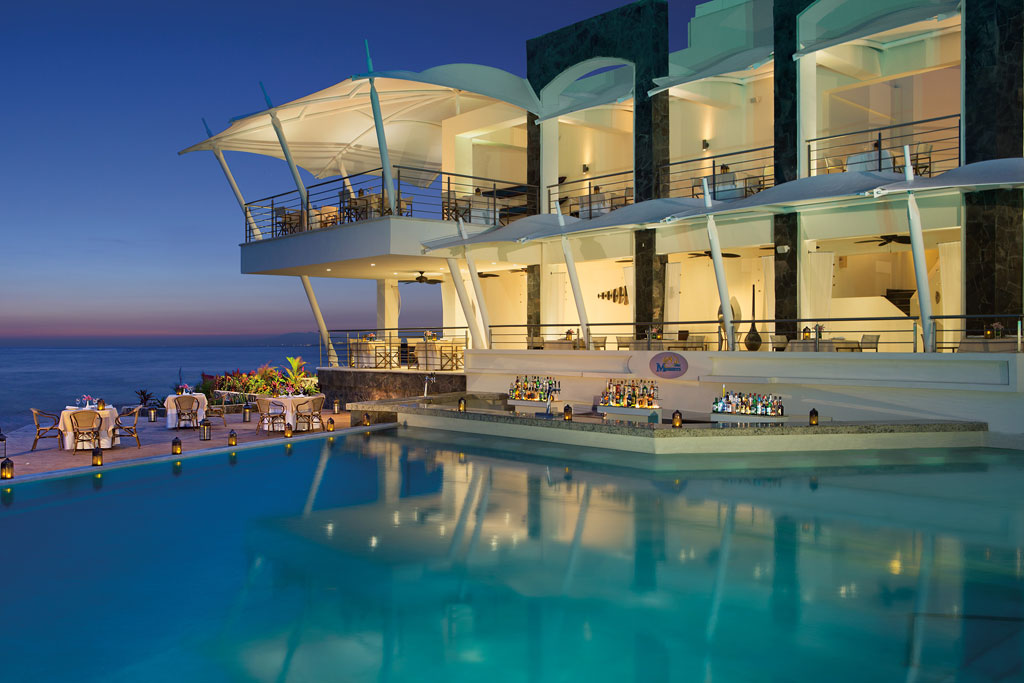 Phone: 913-888-1671 | www.travelconceptskc.com
RESERVATION DETAILS ~ VERY IMPORTANT
Travel Concepts website provides a seamless & secure opportunity to provide all your details.
COMPLETE FOR YOUR STAY: Online reservation & credit card payment – located at the bottom: BOOK NOW There are 5 sequential steps to complete before you can submit:
Passenger Information: Who is your travel agent: Ashley Jessee **Ashley confirms all reservations How did you hear about us: Friends Other Passenger Information to include
Contact Information: include your information
Trip Information: Resort: SECRETS VALLARTA BAY Travel Dates: Include your dates (make sure they match your air travel dates) Room Type: Preferred Club Junior Suite Ocean View OR Garden View Vacation Type: Adult Vacation Air: Email your airline itinerary to

[email protected]

Insurance: Yes or No – if yes, we will provide you a quote & wait for acceptance
Payment Information/$150.00 per person due: please include your information
Additional Information—VERY IMPORTANT Include any special remarks / requests ~ Food/Medical Allergies
SUBMIT: This information will create your profile and provide all details required to confirm YOUR reservation. We will be automatically notified when your reservation is submitted; a reply will be provided to acknowledge receipt.
CONFIRMATION/VACATION CONTRACT/INVOICE: Provided to each traveler; once submitted, please expect to receive your emailed document within 7 business days after receipt.
PAYMENTS: Due at time of reservation; all payments are non-refundable/non-transferable.
CHANGES: Made after the original confirmation are subject to a $50 per change fee.
OTHER PAYMENTS: You are welcome to make additional payments after the initial deposit and before the balance payment – this can be accomplished online!
BALANCE PAYMENT: Due by FRIDAY, NOVEMBER 5, 2021.
PASSPORTS: Required for travel to MEXICO; legal/complete names on your passport must match your airline transaction. Required to include 6 months post travel validity (travel in February, valid at least through July). IMPORTANT: Please scan/email YOUR passport(s) to Ashley Jessee /

[email protected]

.
TRAVEL INSURANCE: If you include this option, we will process your insurance policy and mail to you. Important to travel with your insurance policy information.
OPTIONAL TOURS/EXCURSIONS: If you include any options, you will receive a final confirmation in your travel documents.
FINAL TRAVEL DOCUMENTS: All final travel documents will be mailed to all travelers approximately 3 weeks prior to travel.
ADDITIONAL INFORMATION: Please provide further details about your anticipated experience or if you have questions – we will follow up with you!
Book your trip or make a payment using the secure forms below.