In Hawaiian culture, the pineapple symbolizes welcome, happiness, and the relaxed hospitality that the islands are well known for. At Travel Concepts, we strive to keep that pineapple state of mind in all we do.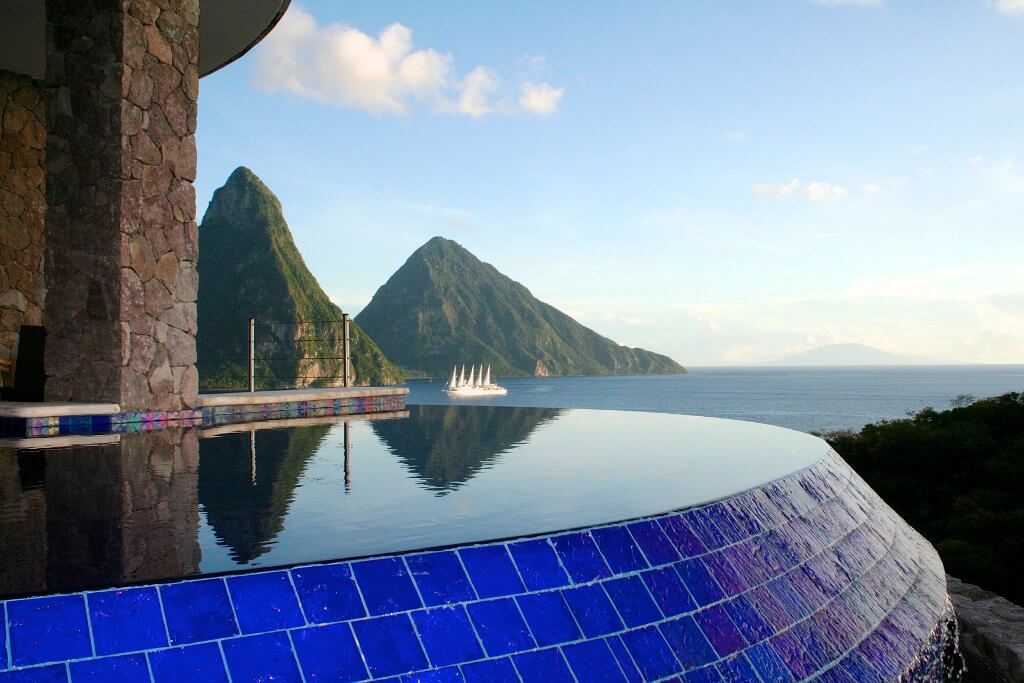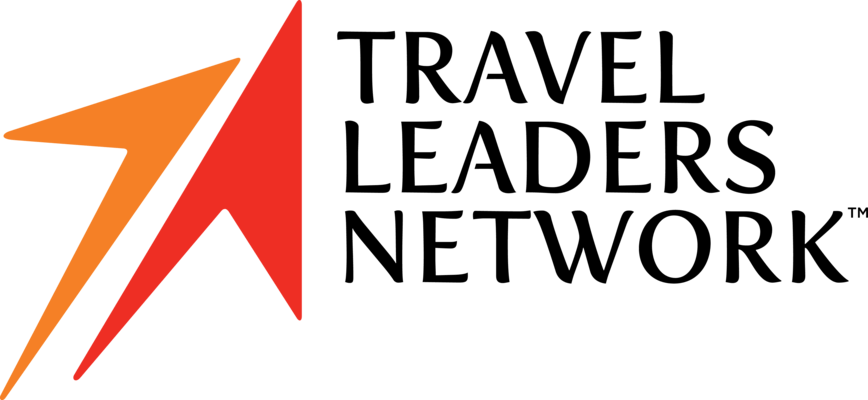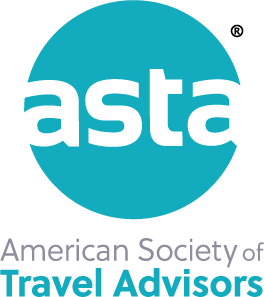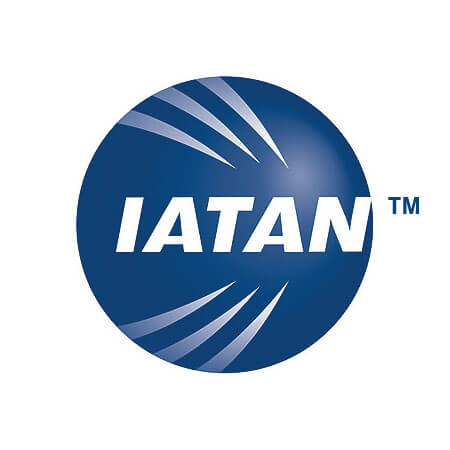 Travel Concepts, Inc. is a private, woman-owned travel consulting and management company located in Kansas City.  We opened our doors to clients in 1996 with the collective belief that exceeding clients' expectations and designing bucket list worthy travel packages would be our number one priority as individuals and as a team.  We serve our clients with undeniable integrity and offer elite levels of personal service to each and every customer.
Travel Concepts KC is a recognized brand and name within the travel industry for the last 26 years. We approach our clients with the heart to serve, with passion, creativity and out-of-the-box thinking.  These facets, along with the focused effort of hiring associates whose areas of expertise complement one another, have led to a prestigious reputation among top leaders in our industry.
Our claim to fame and one of our proudest accomplishments is inventing the Celebra-cation® (both the word and the experience!) A Celebra-cation® is a period of time when an individual or family goes on a dream vacation with the purpose of celebrating a particular day or event!  One of our biggest pleasures is designing a luxury and inclusive experience for our clients that will allow them to fully celebrate the most important life events through a vacation that we have curated to meet their wildest dreams!  
We are proud members of Travel Leaders, ASTA and IATAN. 
Our mission is simple and it is our goal that you feel it through every touchpoint with Travel Concepts: we are passionate about our clients, their dreams and their travel experiences.  We pride ourselves on being customer service experts who anticipate our clients' every need to deliver streamlined and perfected travel experiences. 
If you can dream it, we can take you there!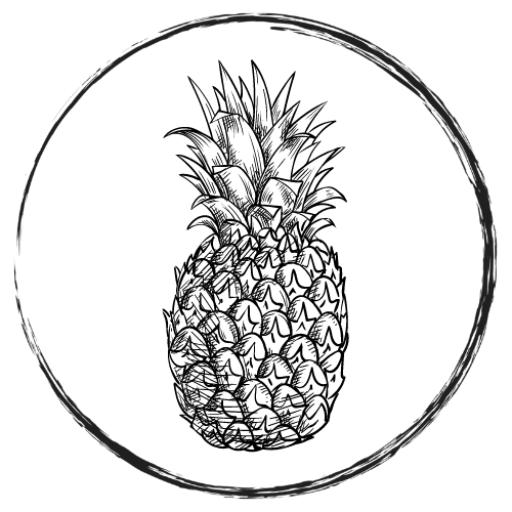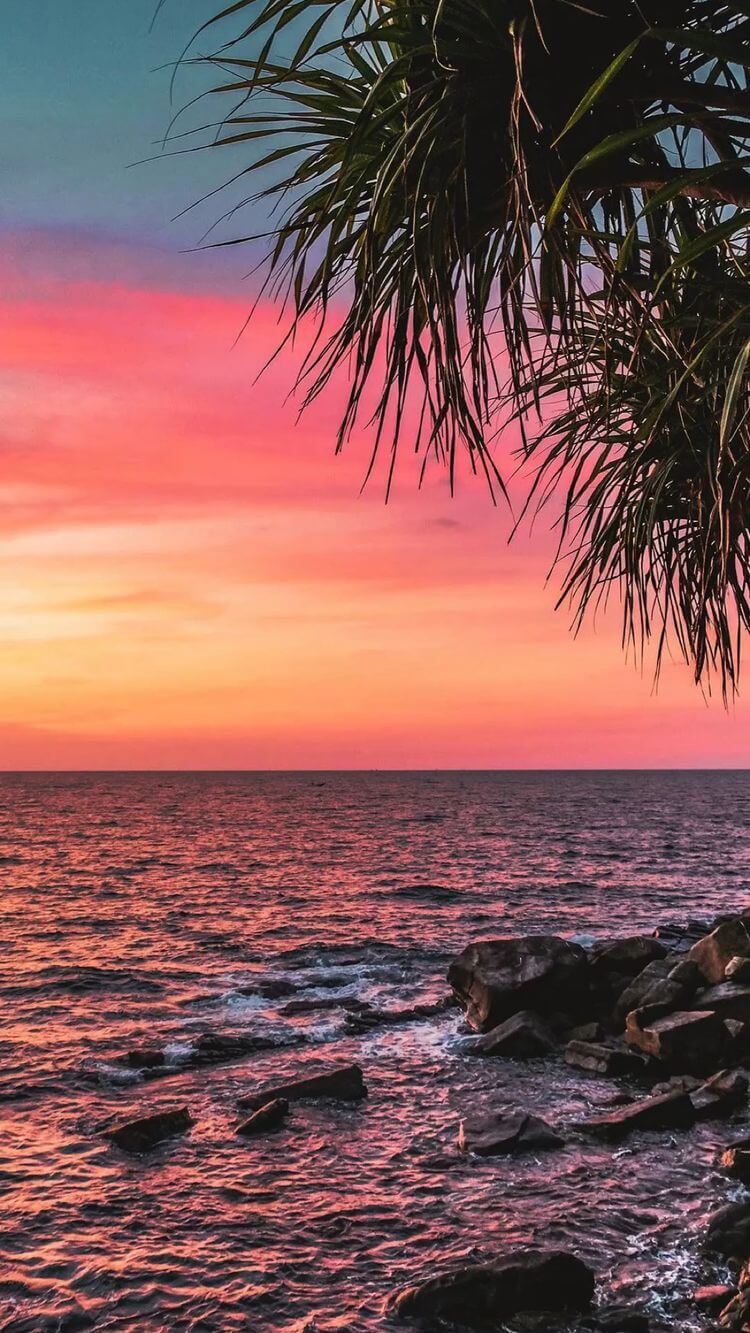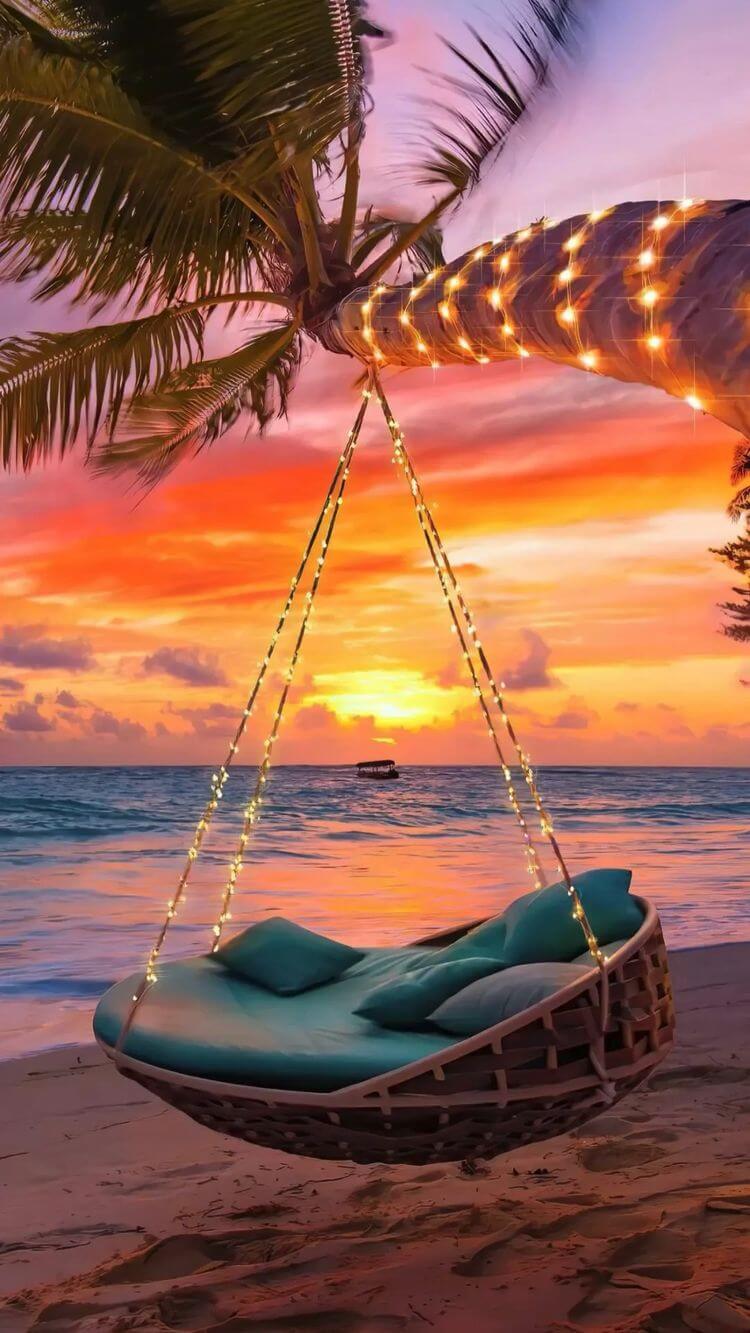 Accredited/full-service travel agency
Extensive product and destination experience 
Unmatched knowledge of the industry
Professional specialists attentive to your unique needs
Ability to tailor luxury adventures to your personal budget
Complete management of your trip from start to finish
Passionate about providing a memorable experience
Spectacular customer service
Meet The Travel Concepts Team
Travel Concepts has expanded our team to include 10+ Travel Specialists throughout the United States.  With over 70 combined years in the travel industry, we possess unmatched destination and product knowledge that we deliver to our customers through elite and over-the-top customer service.
As industry leaders, the team at Travel Concepts is committed to designing and delivering opulent and innovative concepts, destinations and experiences.  We hold expert certification with numerous destinations and resort partners globally and we take great satisfaction in building and maintaining solid relationships with our partners worldwide.
At Travel Concepts, our job does not stop after the booking process.  No matter where you are traveling, we are by your side virtually as you take off or set sail until the moment that you arrive home safely.  We are with you through every step to help you through any unforeseen travel situations that you may need assistance navigating.  You are our number one priority from consultation through the completion of your trip.  As your personal travel concierge, we remain at your side with white-glove service!
I believe to my core that it is a beautiful thing when career and passion come together.  That is just what happened for me when I officially opened the doors to Travel Concepts in April of 1996.  As the President and CEO, I manage and oversee the general operations of the company, maintain impeccable relationships with our partners and vendors and mentor our immediate team of two, as well as a group of ten independent sales associates. As the heartbeat of Travel Concepts, it is my first priority to make sure the individuals around me, both employees and clients, are well-served and satisfied.
One of the biggest joys of Travel Concepts is our Celebra-cation®, an experience (and word!) that we proudly invented! My favorite part of working with clients is designing this unique experience together.  I picture it like a blurry canvas at the start, but after an initial consultation where the client shares their anticipated travel dreams and experiences, the entire trip starts to come into focus.  We work together through proposals and design plans until their dream trip develops into the beautiful and brilliant experience that they have been anticipating.  I love facilitating this process and watching clients light up with excitement around the trips of their dreams.
It is our goal at Travel Concepts to exceed our clients' every expectation, no matter their destination.  We are there every step of the way from the initial consultation, to planning and prepping, to navigating hiccups or unexpected travel situations.  Until they land home safely from their trip, we are virtually by their side.  Our loyalty is unmatched and this is why Travel Concepts has become a recognizable brand within the travel industry during the last 26 years.
What I love most about Travel Concepts is that what once was my dream is now a reality.  I have always possessed an entrepreneurial spirit and a desire to travel. To be able to merge these two ideas together into a career that I love, while having the opportunity to make a difference for my clients, employees and independent travel associates is my dream come true. When you meet me, you will know that I live by the Golden Rule of treating others how I wish to be treated, and everyone who crosses my path is treated with kindness and compassion.
Outside of work, I live in Lenexa, KS with my husband of 34 years.  I love travel, whether it is exploring familiar places and spaces or discovering new destinations. I enjoy unique culinary experiences and I'm a wine enthusiast at heart!  You can find me gardening, exercising and cultivating the positive energy that comes from both of those activities.  My husband and I have been blessed with three children and three grandchildren that we are so grateful to have in our lives.
Get to know Denise:
Your superpower: Positivity and Partnerships/Relationships

Zodiac sign: Pisces

The most inspiring part of your job: Making a difference for our customers and designing amazing Celebra-cations®

!

One destination that everyone should travel: French Polynesia: Tahiti, Moorea, Bora Bora, Huahine

Favorite snack: Ruffles Sour Cream Cheddar Chips

On my days off, you'll find me: Gardening and sharing time with my family

I've never: been sky-diving!

My go-to karaoke song is: Dancing Queen by ABBA

If I could live inside a movie, it would be: The Secret: Law of Attraction/Manifestation
Ashley Jessee
General Manager
I have been with Travel Concepts for five years as the General Manager of the company.  I have the honor of being Denise's right-hand girl, booking trips, managing our groups and helping to run the company day-to-day.  Honestly, whatever needs to be done to serve our clients and help our team move forward collectively, I jump in and do it!
My favorite part of my job is helping to make people's travel dreams come true.  It's the absolute best not only when someone is so excited for a trip that we have helped them plan, but when they come back having experienced the greatness that is out there in the world.  When clients take a Travel Concepts Celebra-cation™ and literally have the time of their lives, THAT is the feeling that brings passion to my job for me!
I understand that no single approach to travel is right for everyone and I will always work and plan with the client's individual needs as my focus.  I am an organized leader with strong problem solving skills, and it is my number one priority to assure that our Travel Concepts clients are happily served the vacation that they are dreaming to take.
Outside of work, I am a wife of eight years, as well as a mom to a beautiful little girl!  My husband and I love to golf together, hang out with our little one, and of course, travel as much as possible!  If our destination has champagne and tacos, we are happy!
Get to know Ashley:
Your superpower: being a mommy! (trust me, it's a superpower!)

Zodiac sign: Gemini

The most inspiring part of your job: creating dream trips!

One destination that everyone should travel: Greece

Favorite snack: a tie between chips and french fries

On my days off, you'll find me: golfing and going to Target

I've never: gotten a tattoo

My go-to karaoke song is: anything by Shania Twain

If I could live inside a movie, it would be: any Hallmark Christmas movie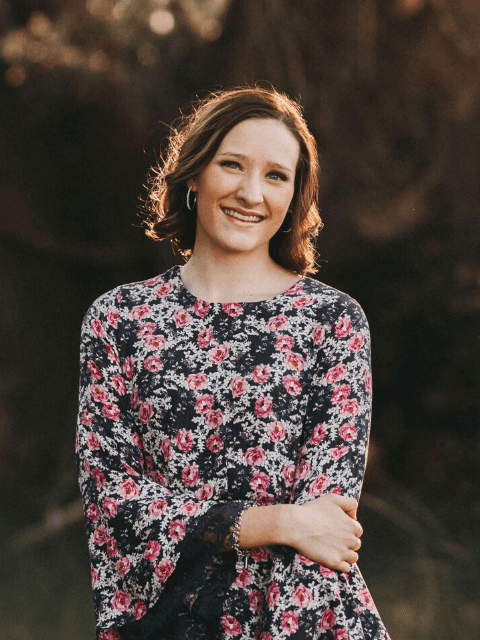 Annika Linin
Rock Star Administrative Assistant
I have worked at Travel Concepts since the summer of 2021 as Denise and Ashley's Rockstar Administrative Assistant!  (Yes, that's my official job title!)  I love working at Travel Concepts because the three of us make an amazing, efficient team.
While I don't work directly with clients through my job, I do have the privilege of preparing client proposals and arranging cool tours and trips for them to enjoy!  I am passionate about what I do because I am a hard worker who has always loved helping people.  It's a great feeling to know that I get to play a part in someone's Celebra-cation® that they will remember forever!  I also love running the Travel Concepts social media pages where you can find a lot of great info and fun content from all of us!
If we ever have the chance to meet, you will see that I am honest, loyal, motivated and efficient.  Outside of working at Travel Concepts, I attend school at Mid-America Nazarene University and I'm an Elementary Education major.  When I am not working or taking classes, I love to watch movies, listen to music and spend time with my friends!
Get to know Annika:
Your superpower: I'm a child whisperer!

Zodiac sign: Aries

The most inspiring part of your job: getting to work with an amazing team that encourages and supports me!

One destination that everyone should travel: Los Cabos

Favorite snack: french fries and ranch dressing

On my days off, you'll find me: hanging out with friends and family

I've never: been to Las Vegas

My go-to karaoke song is: You Belong with Me by Taylor Swift

If I could live inside a movie, it would be: Encanto so that I could have magical powers!
Kelsi Kernicky
Rock Star Executive Assistant
I started with Travel Concepts in April this year and to say I haven't loved every minute of it would be an understatement! My favorite thing about my role as the Rock Star Executive Assistant is being able to take your dreams and turn them into your dream Celebra-cation®! I love that I get to research the countless destinations clients can travel to and that I have the opportunity to curate experiences tailor-made for you! Knowing that each of our travelers is going to have the best time is satisfaction enough.
A fun fact about me is that I am a state-licensed Esthetician. I enjoy doing makeup for friends in my free time. Makeup is about expression, and I love helping others do that. I am at the core a mother to the sweetest, most kindhearted beautiful girl! We enjoy coffee dates and going to the library together. I have found myself getting lost in quite a few really great books recently. Outside of work, I love spending time with my family, especially my sister and niece, and soon-to-be nephew! Target and Scheels are a couple of places you will find us most frequently. I love mom and auntie life and being able to spoil the babies.
Get to know Kelsi:
Your superpower: Organizing and being able to fold fitted sheets, yes it can be done!
Zodiac sign: Gemini
The most inspiring part of your job: Finalizing documents knowing our clients are going to have an unforgettable Celebra-cation®
One destination that everyone should travel: The Maldives of course!
Favorite snack: chips and dip, any type of chip/dip combo
On my days off, you'll find me: Trying a new coffee place! My favorite though is still Blackdog Coffee!
I've never: Tried sushi
My go-to karaoke song is: Say You Won't Let Go by James Arthur
If I could live inside a movie, it would be: The Great Gatsby