The 4th Annual
Pivot & Prosper Retreat
hosted by Travel Concepts
Re-Aligning for Travel Advisor Success in 2023 and Beyond
An intimate, 4-day intensive for travel-preneuers ready to cultivate a limitless mindset
SEPTEMBER 10-14, 2023 in RIVIERA MAYA, MEXICO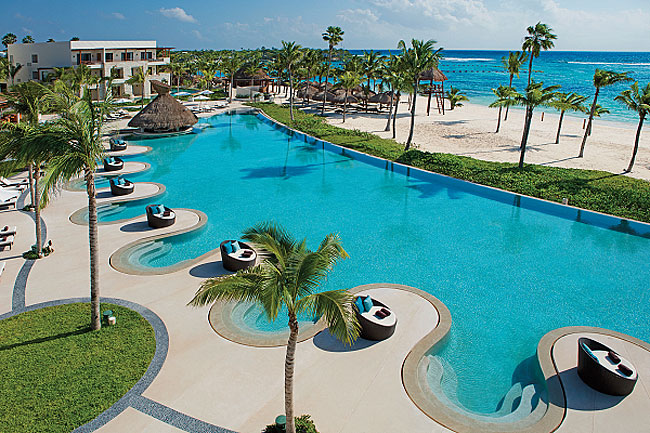 Travel Concepts is proud to announce the 4th Annual Pivot & Prosper Retreat! 
Are YOU Ready To Take Your Business to the Next Level?
Are YOU ready to step out of your comfort zone – embrace new opportunities that lead to personal and professional growth and evolution?
The last three years have brought new challenges to our industry and our daily lives. We've survived but have YOU adapted?

Raise your hand IF:
* You need to establish goals (for everything)
* You still need to implement a business or marketing plan
* You still need to document your operating systems and procedures
* You need a Rockstar Administrative Assistant – but you don't know where to begin
* You need a pro to help train your peeps
* You need Strategies to attract the best talent
* You want to implement engagement/consulting fees but don't know how to begin
* You need to establish business boundaries
* You need to determine your preferred suppliers/partnerships /relationships
* You need a Business Coach and/or Mentor

Raise your hand higher IF you want to:
* Make more MONEY
* Have Fun
* Improve Status

Are you ready to:
* FOCUS
* Identify What Will You STOP Doing Today

NOW we pivot towards THRIVING. 
NOW is the time to ask what is YOUR potential in light of new technology, evolving business models, and changing value systems of our customers.
The travel pros that will flourish will be the ones who've decided to get serious and set a game plan now. What can YOUR business learn from these past few years in achieving scalable profitable growth?
This exclusive, 4-day intimate and intensive retreat is curated for travel-preneurs who are ready to cultivate a limitless mindset as it pertains to their personal and business growth.
You are invited to start planning for your success at the 4th Annual Pivot & Prosper Retreat. Join us from September 10-14, 2023 in the breathtaking Riviera Maya, Mexico to uncover your potential and to explore the personal and professional growth that you desire for the remainder of 2023 and beyond.
We will tackle the big questions…
Where do I see myself in 1, 3, and 5 years?

What systems and tools do I need to get there?

What do I need to change to start working ON my business, not just FOR my business?

Who am I on the other side of the pandemic? As a business owner and as a person?

How can I shift perspective for a more positive LIFE–WORK balance?

What strategies do I need to continue adapting and evolving with the changing times?

What is my marketing plan?

Am I surrounded by other professionals to support me: legal, accounting, marketing, etc? 

What exactly will fuel my business growth?
If you're ready to ask yourself these questions, the Pivot & Prosper Retreat will provide you with the necessary tools to Pivot for Success.

* This is NOT a FAM Trip, but an opportunity to work ON your business instead of IN your business. GIVE YOURSELF THE PERMISSION to think on a larger scale ~ to think out of the box and explore strategies to professionally grow as a modern, efficient travel pro?
Are you ready to PIVOT & PROSPER?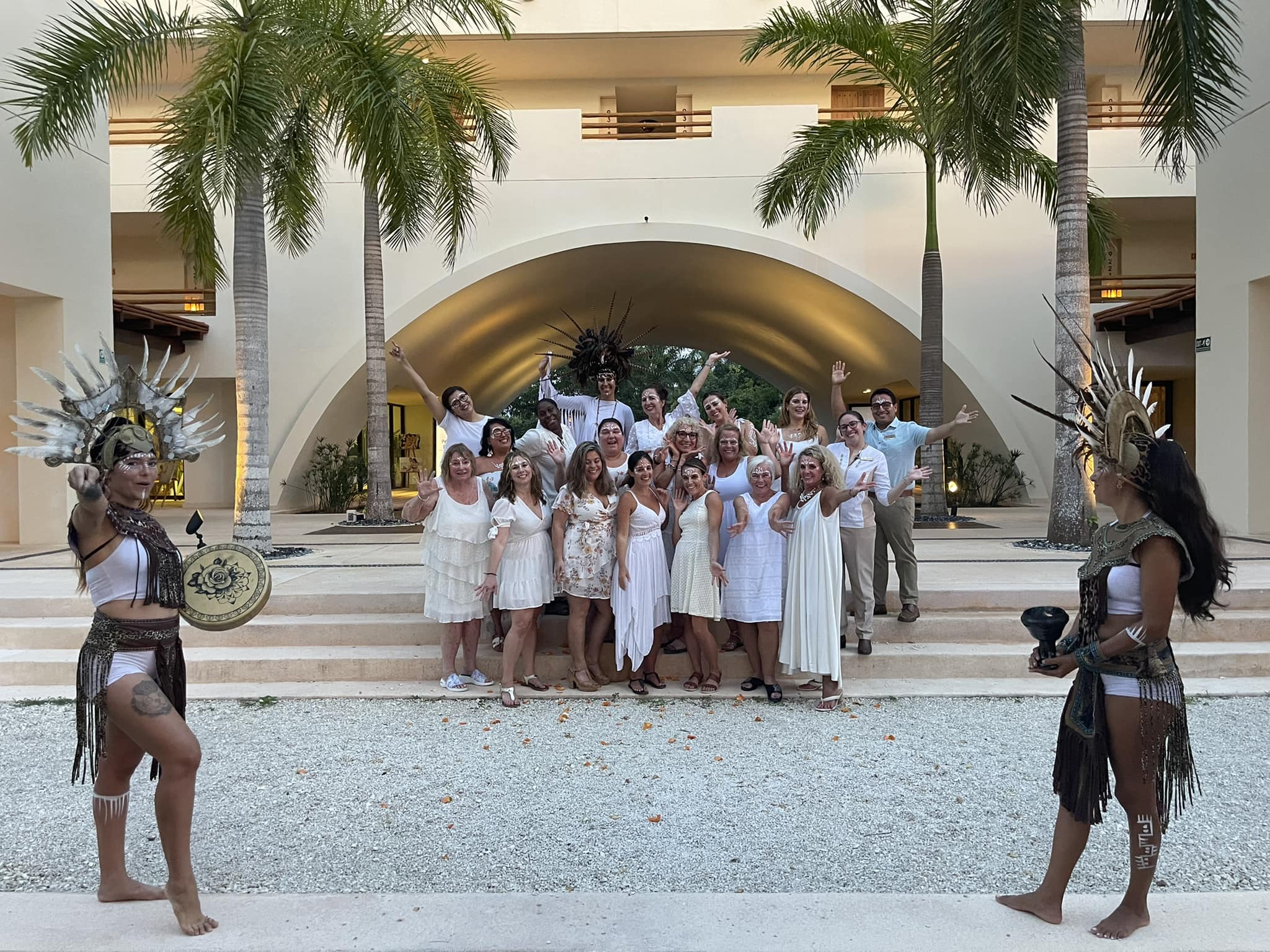 Meet Your Business and Life Coach / Mentor, Denise Canon
Owner of Travel Concepts KC and Founding Member of Consortia X
I've owned my travel agency for more than 27 years— so I've seen my fair share of "industry disruptors." This includes 9/11, the 2008 recession and the recent pandemic – all challenging events that fundamentally changed our industry.
In fact, these "industry disruptors" were my wake-up call. I didn't know the first thing about running a business when I got started! After 9/11, I realized I needed to get my act together and develop a business plan – not just supplier / destination knowledge – if I wanted my travel business to survive.
Since then, I've grown my agency to a RockStar Team of 10 independent sales associates and 3 employees that produce $10 million+ in gross sales annually. Along the way, I've learned many success lessons, like the importance of niching down, charging fees, creating clear policies and procedures for my team, and being agile when you know what hits the fan.
The subsequent "industry disruptor" with the pandemic was my reminder to (once again) PIVOT with continued focus to PROSPER. I have learned to become the master of my business with techniques that allow me to embrace my own inner strength and succeed. Do what you love. I believe to my core that it is a beautiful thing when career and passion come together. Since opening the doors of my travel business in April of 1996, I manage and oversee the general operations of the company, maintain impeccable relationships/partnerships with our suppliers and coach/mentor my immediate staff and independent sales team. It is my first priority to make sure the individuals around me, both my team and clients, are well-served and satisfied. Discover what profoundly moves you from within, with a variety of techniques provided during the RETREAT that will reinvigorate your mind, body, and spirit.
And above all else – I've learned you absolutely cannot do it alone. My goal with this Retreat is to provide a space for travel pros who possess a mindset of being in it to win it to connect with one another, start dreaming for a brighter future, and receive veteran mentorship to guide them there with ease. If you are coachable, crave community, and absolutely committed to success, let's move forward together!
"When I attended the first Pivot Retreat, I had no idea how much I would learn about running my business. I am much more prepared as a solopreneur business owner to service my clients using all the "tools" in my "toolbox". In addition, I made life long professional and personal friends. Denise is a great mentor and a beautiful person inside and out."
Wendy Boverini, Owner – Travel with Wendy B
If you are ready to…
Define success on your own terms

Commit to personal growth and expand your entrepreneurial spirit for positive changes

Create action steps to implement changes

Uplevel your mindset for success

Be open to constructive conversations

Let Go of what does not serve you

Join an Entrepreneurial Support Community
Then Pivot & Prosper is where you need to be. Apply NOW!
From our past participants…
"Denise, thank you for providing a space for me to dream. and for those dreams to come true.
The Pivot & Prosper Retreat is an invaluable event for travel advisors looking to grow personally and professionally. Attending the first one in November 2020 helped reignite my business after a tough year. I had the best 3 months of business after this event, and I know for a fact it was because of the inspiration and knowledge I gained from everyone at the Pivot & Prosper Retreat. If you want to take your business to the next level, attend a Pivot and Prosper Retreat!'
Sarah Key, Owner – The Keys to Travel
"If you are looking for personal growth, expand your business into higher levels and find direction by becoming persistent and resilient on crucial moments of your life, this is a conference that must be on your radar. Personally I have attended the Pivot & Prosper retreat on previous years and it's a great way to interact with other like-minded agents plus work closely with some of the best resorts chains in Mexico, plus be inspired by some of the most powerful and influential key note speakers in the travel industry.. I look forward to be part of it again and again!"

Daniel Scheiman, Founder/Owner – Mexico Famtrips & Caribbean Famtrips
"I have been a participant/speaker at all of the Pivot and Prosper events. Over the course of these events, I have witnessed advisors take their business by the horns and become the master of their business, instead of allowing their business to master them. This event teaches the techniques to allow you to embrace your own inner strength and succeed. I cannot stress enough the positive impact of embracing the principles Denise shares. If you truly want a business that is thriving, this is the event that can take you there."

Travel Law Attorney – Ment Law Group, PC
"Denise and the P & P retreat was truly life-changing! Denise is so inspirational and I loved the amazing group of agents she handpicked, all of who I am still good friends with years later. The content of the retreat was relatable and actionable and since then, I have literally pivoted and prospered! The retreat friendships, leadership from Denise and information kick-started me to my new future."

Lori Gold, Founder – The Resorts of the Riviera Maya Facebook Group & Explore More Mexico / Mexperts
"When I attended the first Pivot Retreat and subsequent years, I had no idea how much I would learn about running my business. I am much more prepared as a solopreneur business owner to service my clients using all the "tools" in my "toolbox". In addition, I made lifelong professional and personal friends. Denise is a great mentor and a beautiful person inside and out."
Wendy Boverini, Owner – Travel with Wendy B
"I heard about the Pivot and Prosper Retreat after it was posted about in the Resorts of Riviera Maya group on FB. The timing was perfect as I was making a move away from conferences and toward smaller focused events with high level travel professionals. I reached out to Denise and during a follow up meeting learned about her vision, passion, and deep desire to help other travel professionals grow into their full potential. I knew immediately I wanted to be a part of this opportunity and signed up! The retreat was a time of high-level networking and learning combined with intimate experiences with suppliers and resorts. The knowledge I gained from Denise in this immersive setting with women and men who are focused on their businesses isn't something you can recreate just anywhere. Denise herself is an absolute joy and works with you one on one to weed out ineffective procedures and introduce you to new ways to sell travel based on a tried and true model. Denise will challenge you, share with you, and present opportunities based on her years of success. I have signed up again for this year's retreat and would tell anyone who is considering this event to do the same."

Kristy Smallish, Owner – Now Boarding Travel
"The Pivot & Prosper Retreat & FAM was everything I needed after COVID and a tough year.
Traveling with like-minded colleagues, hearing from the best of the best in the industry and learning from Denise's expertise was invaluable!
The knowledge and confidence I gained from the event were everything I needed to up level my business to move past the challenges of the past year.
If you are ready to grab your business by the horns, get in destination, and up level the nooks and crannies of your business, Pivot & Prosper is for you!"

Dana Lewis, Owner – Discovereighng with Dana Travel & Destination Weddings
"I attended the 1st Pivot and Prosper retreat (and each subsequent year) and it was absolutely one of the best things I could have done! It was an opportunity to meet with like-minded travel advisors who were interested in jump-starting their businesses after months of uncertainty in the industry.
The speakers were spot-on, addressing the areas of my business I most needed to update/upgrade. The many site inspections offered a chance to see various properties in all areas and price ranges. Truly informative.
Everyone involved was so supportive and non-judgmental. Lots of learning and laughing during the retreat – a welcome combination! I feel so fortunate to be a part of this group; it's like having my own build-in cheering section!"
Nancy Yeomans, Owner – Pangea Luxury Travel
"It's always a good idea to step away from the day to days of owning and running a business in order to gain perspective. It's hard to set goals and see the opportunities for growth when you are in the thick of it. But there's something magical about a professional experience where the attendees are interested not just in revenue and profit, but in living life WELL and ENJOYING the journey. The opportunity to speak and share at Pivot & Prosper was a professional high for me. I loved being in a room of travel professionals who were there not just to grow, but to THRIVE. If you are on the fence about applying, just do it. This experience will change the way you look at your business."
Kate Winter Cole, Owner – Kate Winter Digital Solutions
Are You Ready to Pivot & Prosper?
Your Inclusive Cost includes:
Four-night stay at Secrets Akumal Resort & Spa, in single/double occupancy room

Four days of networking, planning, education, fun, and community building

Exclusive retreat receptions and cultural experiences

All transfers, gratuities on resort, all-inclusive features

Blueprint for Success – Clarity on the Fundamentals of fueling and scaling your business

Dedicated coaching and mentoring
Your Investment: $1395
Minimum 10 attendees required
*IMPORTANT: This Retreat is capped at 20 attendees to keep the event intimate with plenty of hands-on support ~ APPLY NOW to reserve your spot before we reach capacity. ARE YOU COMING?
We are looking forward to reviewing your application and meeting with you to ensure that the retreat is an appropriate fit for you! We will be in touch soon about how to secure your spot.
Please reach out to [email protected] with any questions.
Pivot logo creation provided by