Dr. Seuss's light-hearted children's story, "Oh, the Places You'll Go!," a meaningful message about the importance of seizing new opportunities, keeping an open-mind, and trying new things stands out. The symbolism in this iconic read applies to 'children' of all ages!  The journey takes readers on an epic tale of discovery where going places leads to nearly limitless possibilities.  These destinations may prove unfamiliar, but they are also filled with seeing great sights and soaring high heights. At Travel Concepts our mission is simple, and it is our goal that you feel it through every touchpoint:  we are passionate about our clients, their travel dreams and anticipated experiences.  If you can dream it, we can take you there!
Passport processing times have changed several times in the last few months. As of March 24, they are processing routine applications in 10-13 weeks, and expedited applications in 7-9 weeks. Processing times begin when they receive your application at a passport agency or center, and do not include mailing times. It may take up to 2 weeks for them to receive your application after you mail it, and up to 2 weeks for you to receive your completed passport after they mail it to you. Processing times fluctuate throughout the year depending on demand and we anticipate that they will rise, especially as we approach the busier travel season.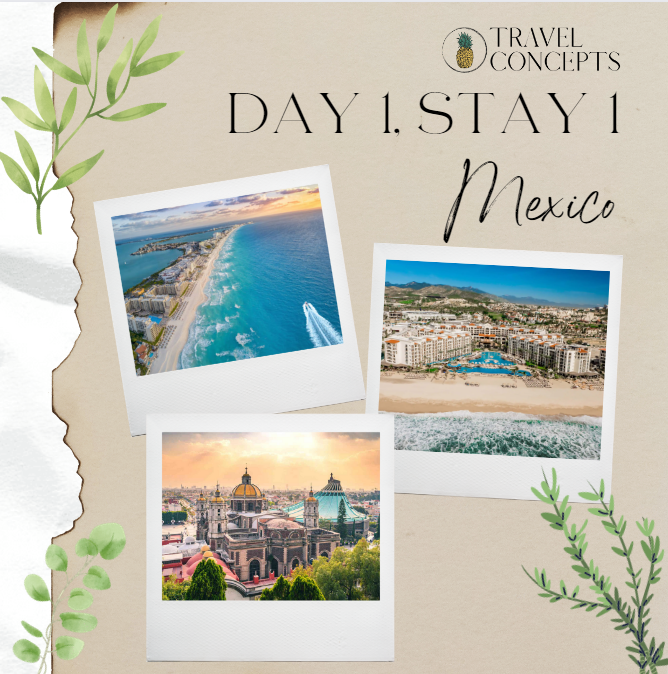 STAY ONE ~ MEXICO
With steaming jungles, snowcapped volcanoes, cactus-strewn deserts and 10,000km of coast strung with sandy beaches and wildlife-rich lagoons, Mexico is an endless adventure for the senses and a place where life is lived largely in the open air.
Harness the pounding waves of the Pacific on a surfboard, strap on a snorkel to explore the beauty beneath the surface of the Caribbean Sea and ride the whitewater of Mexico's rivers. Or stay on dry land and hike Oaxaca's mountain cloud forests, scale the peaks of dormant volcanoes or marvel at millions of migrating Monarch butterflies.
The quaint town of San Jose del Cabo offers tranquility and old Mexican charm. It is also the best place to shop for souvenirs. Even if you don't need anything, do browse the local gift shops and art galleries. The glitzier Cabo San Lucas (widely known as "Cabo" ) tends to attract a younger crowd and is famous for its abundant nightlife. Here, in the southern peninsula, you will also find some of the most extraordinary marine sanctuaries.
Today, Cancún is known worldwide for its turquoise-blue water beaches, luxurious resorts, and bustling nightlife. Cancún is divided into two distinctive districts, the famous Hotel Zone (Zona Hotelera), a beachfront strip of hotels, resorts, eateries, shops, bars, and nightclubs, and the actual city of Cancún, known as El Centro. The Hotel Zone, which is surrounded by 25 kilometers of pure white sandy beach, is linked to the city via the four-lane Boulevard Kukulcán.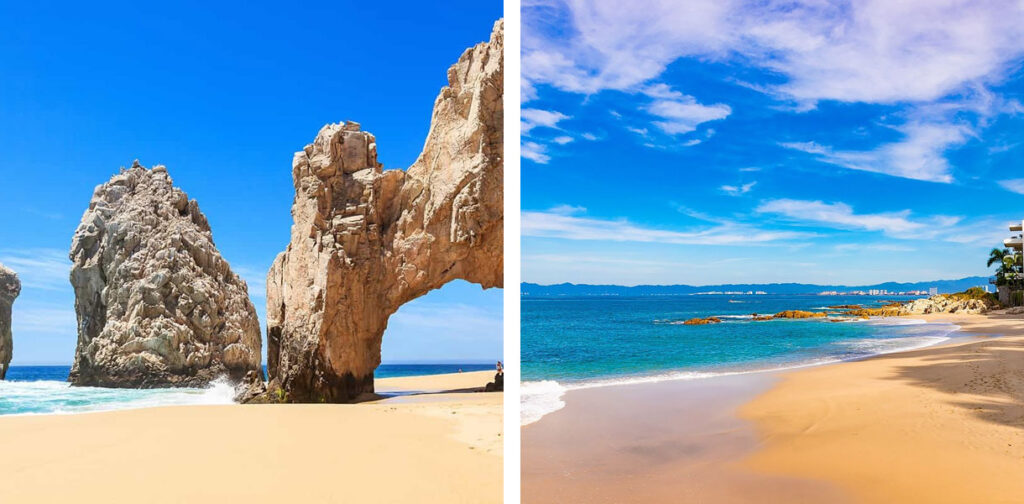 Did Mexico capture your interest? So many options and Destinations to make your Tropical Dreams come true.

Have questions about how we can work together? Shoot us an EMAIL!
Wishing you peace, health, happiness & love ~ Denise, Ashley & Annika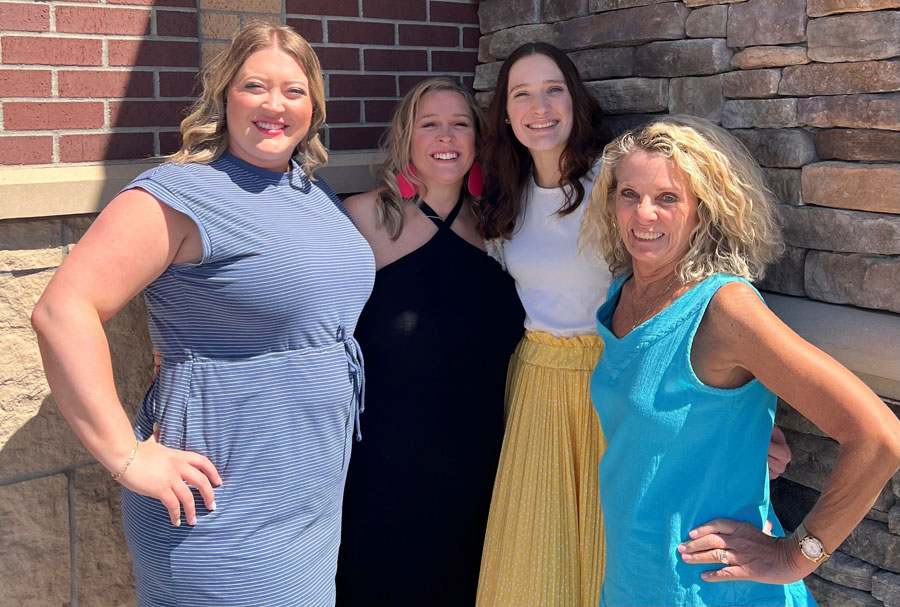 SHOUT OUT'S FROM OUR AMAZING CUSTOMERS ~
Ashley and her team were absolutely AMAZING at helping us find our honeymoon destination. Our original resort closed due to hurricane damage and Ashley didn't even hesitate at finding us a newer resort for the same price! You can really tell how knowledgeable they are about the resorts and the locations they are sending you to. When we got to Cancun, we were greeted with a complimentary private transfer and beer as a welcome gift from Ashley. Thank you Ashley or helping make our honeymoon the best vacation ever! We will most definately by planning our next trip with Ashley and her team! ~ Briana
Ashley and Denise are amazing. We have been using them for years now and have never been disappointed. ~ Shawn