STAY SEVEN ~ PUNTA CANA
Whether you're looking for a second honeymoon, a family vacation or just some fun in the sun, Punta Cana in the Dominican Republic has everything to become your perfect getaway. As the heart of tourism in the DR, Punta Cana is a place where one is never too far from white sand beaches and something to do or see.
Punta Cana is one of the Caribbean's premiere golf retreats, featuring dozens of courses, some of which were designed by the world's most renowned PGA pros. After 18 holes, find refuge in one of Punta Cana's many casinos for a beverage and a hand of cards.
Families will love natural attractions bursting with distilled beauty of the Caribbean. Head South to explore Indigenous Eyes Ecological Park or the natural spring Hoyo Azul. With all of the great sights and spots near your resort, it can be easy to miss out on everything the Dominican Republic has to offer. Take some time to get lost in the culture and enjoy hand-rolled cigars, flavorful rum, and locally grown coffee.

IS PUNTA CANA CALLING YOUR NAME?? Let us help you plan the perfect bucket list Celebra-cation!
Have questions about how we can work together? Shoot us an EMAIL!
Wishing you peace, health, happiness & love ~ Denise, Ashley & Annika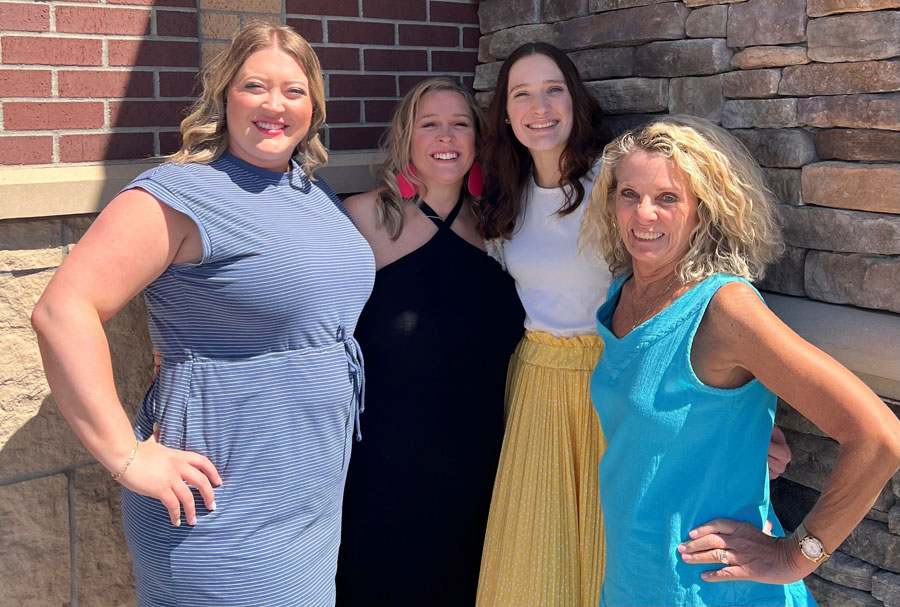 SPRINKLES OF SUNSHINE & SMILES FROM OUR AMAZING CUSTOMERS
Ashley was incredibly helpful in planning our trip to Akumal. She is knowledgeable, as well as very patient. I think we changed our minds at least three times, and also had flight changes. She never missed a beat in taking care of everything. We will ask for her assistance the next time we are planning a trip. Thank you Ashley!~ Jenny
Denise and Ashley have been so incredibly helpful with our honeymoon planning process! They provided wonderful selections for us based on what we envisioned for our dream honeymoon and have worked very hard to make it all come true! Both Denise and Ashley have gone above and beyond when answering our questions and concerns throughout this process and we are SO excited to be on our honeymoon in October! I can't recommend these two enough! Several of our family and friends have utilized Travel Concepts Inc and had wonderful results as well! We are so grateful to have found Denise and Ashley and highly recommend that you consider Travel Concepts for your next vacation! ~ Audrey